Proposed Budget Addresses Maintenance Needs
As Huntington School District residents prepare to go to the polls on Tuesday, May 15 to vote on the proposed school budget for 2012/13, a separate capital projects referendum and three trustee positions, they can be confident the spending plan addresses the maintenance needs of the eight school buildings.
The proposed budget contains $374,405 for buildings and grounds department supplies to help keep school facilities clean and in good shape. There is $17,600 included in the spending plan for items such as snow blowers, cleaning and paint machines and floor buffers.
A $90,000 appropriation will allow the district to purchase a pick-up truck with a plow along with a second vehicle for use by facilities staff members in their work. The vehicles will replace similar ones that are nearing the end of their useful life.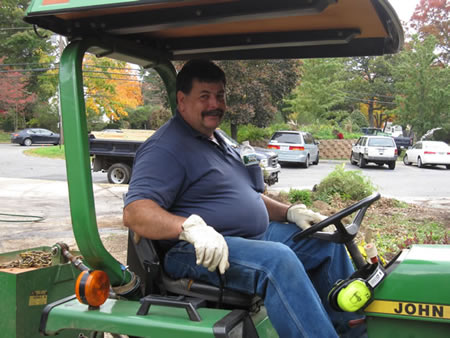 Huntington officials said every aspect of maintenance spending was examined during the district's budget review process. Yet while the need to control spending has been apparent, the district doesn't want to be "penny wise and pound foolish" by neglecting needy maintenance.
"Our budgetary goals cannot overlook long term considerations," Superintendent James W. Polansky said. "It is critical that we anticipate maintenance-related equipment and supply costs for the coming years. We have done so within the 2012/13 budget proposal in an effort to spread these costs over multiple years as opposed to overburdening any one annual budget."
As community use of the district's facilities continues to grow, school officials said it is important for the buildings and grounds department to have the means to keep up with needed maintenance and be able to promptly address whatever needs exist.