Flower Hill Science Fair Awards
Top Honors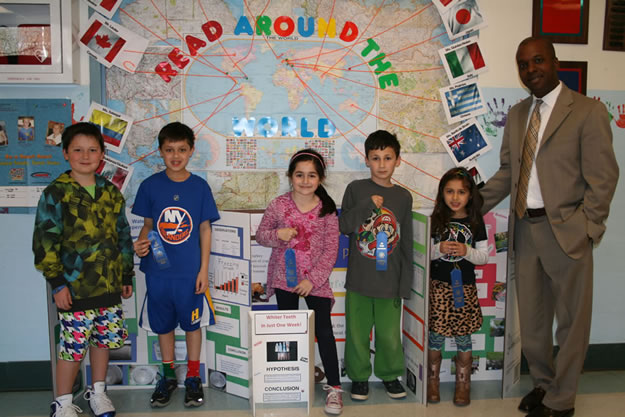 Dozens of Flower Hill Primary School students entered this year's science fair, developing many interesting research projects and conducting a wide variety of experiments.
The projects were displayed for classes to review during the school day and then again at night for an hour so that families could inspect what these bright youngsters were able to come up with.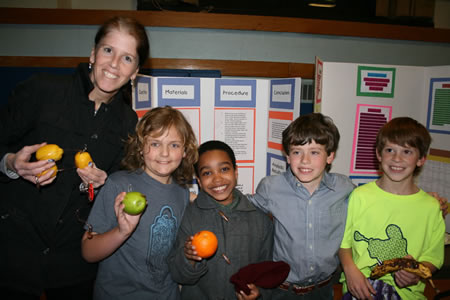 The intriguing projects ranged from the different shapes of bubbles to the making of a natural water filter. Principal Marlon Small and Flower Hill's teachers were proud of the high quality of the projects.
This year's top honors went to:
• 4th grade: Bryce Vitulli - Which type of cereal stays crunchier in milk?
• 3rd grade: Nate Coulter - Which type of water freezes faster, Salt or Fresh, and why?
• 2nd grade: Alexis Kaloudis - How can you make your teeth brighter in one week?
• 1st grade: Jaden Argaman - Which type of dog food tastes better?
• Kindergarten: Keira Coulter - What shape bubbles can you make?