The Extraordinary Alexandra Martinolich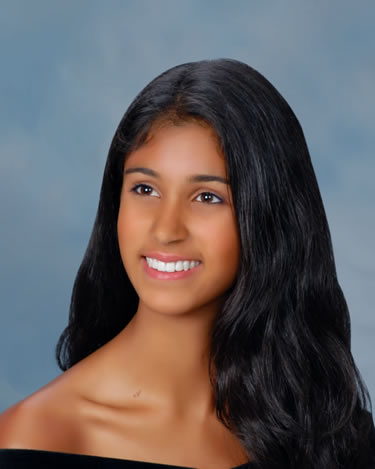 Alexandra Martinolich is a special kind of teenager. She's a senior at Huntington High School and is mature beyond her years. The multi-faceted young woman is going places, both figuratively and literally.
Huntington college counselor Bernadette Walsh, who has spent many hours with Ms. Martinolich, calls the teenager "extraordinary." Teachers, coaches and club advisors readily agree with that assessment. To a person they find the senior to be hardworking, articulate and goal-oriented and look forward to working with her each day.
"Alex is incredible," Mrs. Walsh said. "She's well-spoken with the tone of an 'old soul.' She's introspective and articulate." The senior's transcript displays a steady upward trajectory and she now has her eye on many fine colleges.
"Alex takes pride and care in her school work and has the ability to seek guidance and support from her teachers, whose opinion and insight she values tremendously," Mrs. Walsh said. "She is the student you look forward to teaching because of her enthusiasm and love of learning always contributing significant insight and data to class discussions."
Ms. Martinolich, who has been in the district since kindergarten, doesn't hesitate to express herself, especially when asked for her views. "Her opinion is usually easy to defend because it has been forged with understanding and good insights," Mrs. Walsh said. "She is a disciplined learner with a positive attitude toward her school work and consistently puts in the necessary time and added extra effort to complete her work precisely."
Teachers note the teenager's "fantastic" critical thinking skills. "Alex can usually be found initiating class discussions and volunteering to take the lead on group projects and assignments," Mrs. Walsh said.
Juggler of Commitments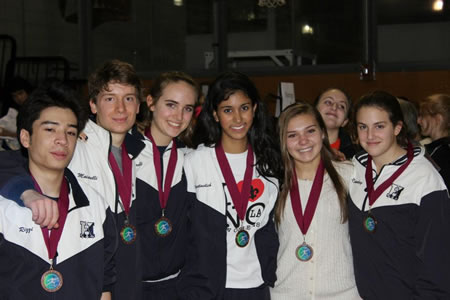 An expert juggler of commitments, Ms. Martinolich usually has several balls up in the air at the same time. She's been inducted into a string of honor societies, participates in the school's Habitat for Humanity chapter, has run on the winter track and cross country teams, played field hockey and captained the Blue Devil fencing squad.
"Alex exudes confidence and true sportsmanship while on and off the field," Mrs. Walsh said. "She readily unites with others, allowing underclassmen to feel comfortable and encouraged. I admire her encouraging approach toward her peers and I find her attitude of assistance and role model-like qualities refreshing."
Huntington teachers never tire of saying good things about Ms. Martinolich. "As a person, Alex is outstanding," Mrs. Walsh said. "Her classmates respect her for her work ethic and easygoing manner. Alex is conscientious and sensitive to those around her. She's someone who has her priorities straight and is focused on success."
As she prepares to head off to college in less than five months, Ms. Martinolich has dreams of possibly double majoring in biology or math and art. She has already been accepted into the Macaulay Honors College at Hunter College with a full scholarship and a long list of other perks, Carnegie Mellon University, Northeastern University, Boston College, University of Delaware Honors College and Binghamton University.
High School Highlights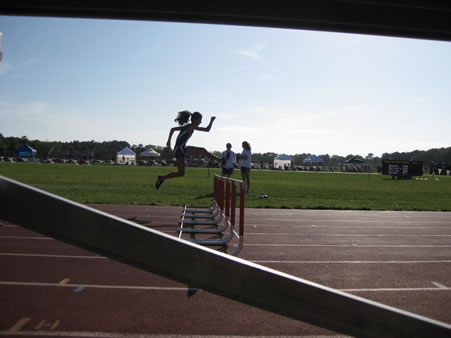 The teenager said her personal highlights over the past four years include meeting a plethora of new people and forming several "very close" friendships. "I have become especially close with friends from Key Club this year, including Michelle Rosenbauer, Sam Levine, Mike Stafford, Cynthia Gowani, Alex Ulloa and Holly Flores, and of course the advisors Mrs. [Kelly] Krycinski and Mrs. [Gina] Colica," Ms. Martinolich said. "We are the officers this year and it has been amazing."
In one major undertaking, the Key Club hosted the K-Factor Talent Show to benefit Huntington alum Kaila Harlan, who is battling a serious illness. Ms. Martinolich called the show "a really great success and a great experience!"
The senior's time spent as a member of Huntington's Habitat for Humanity chapter has also resulted in "many great experiences, especially the trip to New Orleans last year where we helped to build the foundation for a house for Hurricane Katrina victims," Ms. Martinolich said.
Friendships through Sports
The teenager takes delight in recalling the 2011 girls' fencing season when the Blue Devils finished second in Suffolk. "Sports have allowed me to make friends with everyone from different grades," Ms. Martinolich said. "During cross country we are a small team so we all become really close. While the fencing and track teams are larger, we still become a huge family and have so much fun!"
Academic classes have also been memorable during Ms. Martinolich's time at Huntington high School, "especially my really small math class where we have formed what we call the 'math family,'" she said. "The class is really hard, but it's great to know that we can all help each other!"
Ms. Martinolich is working closely with classmates Marie Clifford, Joe Straub and several other key volunteers to make Huntington's first overnight Relay for Life in June a success. The event will raise money and awareness to help fight cancer.
Her interest in science really took hold when Ms. Martinolich took the AP Biology course as a sophomore with teacher Deborah Beck. "I absolutely loved it and the class was great," the senior said. "Mrs. Beck is an amazing teacher, which is why I want to continue learning about it! I want to study art because during school I've had great teachers, too. Mrs. [Kristin] Singer, Ms. [Pam] Piffard and Mrs. [Amy] Worth are so passionate and have really taught me a lot. I know it is something I want to so in my future."
When it comes to giving advice to incoming freshmen, Ms. Martinolich thinks they should "always try new things and keep an open mind because it is what you make of it."