Bestselling Author Visits
Flower Hill School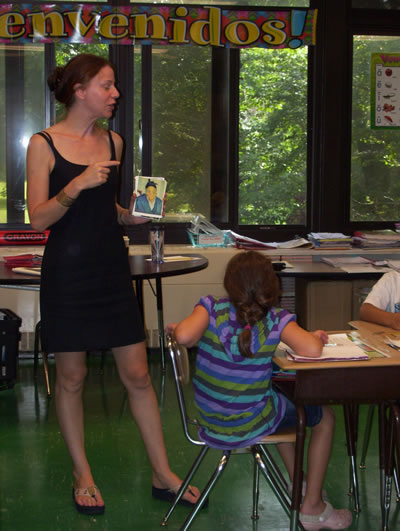 Bestselling author Alyson Richman recently visited Flower Hill School teacher Erika Sabogal's third grade dual language classroom to share her personal experiences and show students how they can improve their descriptive writing.
The author is no stranger to Flower Hill and she has visited many times. Her son participates in the dual language program. When Ms. Richman arrives at the school to meet with students, the youngsters get excited. Her most recent stop at the school was no different.
"Students were asked to close their eyes and picture what images were evoked from a reading of her published historical fiction book, The Last Van Gogh," Ms. Sabogal said. "Students were encouraged to describe the scenes by painting a 'picture in their head' and writing about the images they saw."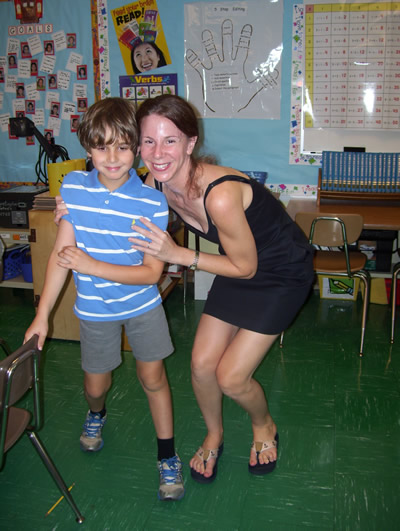 Van Gogh postcards were distributed with the hope they would elicit descriptive sentences on the textures, seasons, features, colors, facial features, background and emotions depicted. Ms. Richman also discussed the concept of persuasive writing and how good writing convinces the reader to turn the next page. 
The author concluded her presentation by having students create a closing sentence revealing who the person in the picture was. The youngsters were actively engaged throughout the visit and were excited to share their writing with Ms. Richman.
"It was an honor and a great experience to host a published author who could relay her real life experiences about how writing evolves over time and how it captures readers imaginations," Ms. Sabogal said.