Roxana Moreira a LI Scholar Artist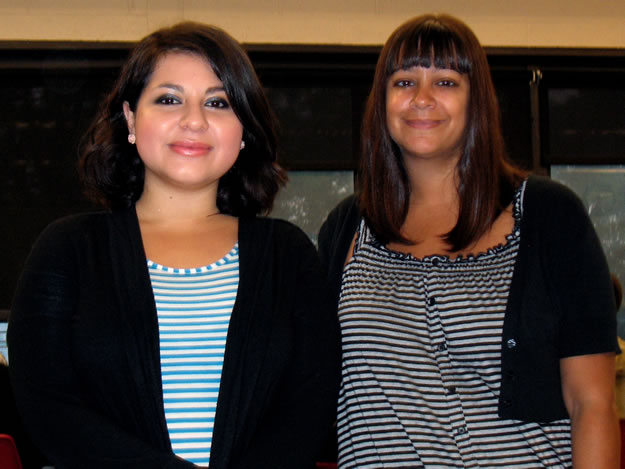 Roxana Moreira wants to become a doctor. That's a goal still far off in the future. Right now, the Huntington High School senior is basking in the glow of being named a Long Island Arts Alliance scholar artist and she's more than satisfied.
"I feel so fortunate to have won this award," Ms. Moreira said. "There were a lot of people that applied during the competition and I just happen to be one of the lucky ones."
Ms. Moreira, an exceedingly humble teenager, earned the award in the media arts category. Huntington senior Andrew Ku was also recognized as a Long Island scholar artist, with his award coming in the music category. The pair was recently honored during a reception at the Usdan Center for the Creative & Performing Arts.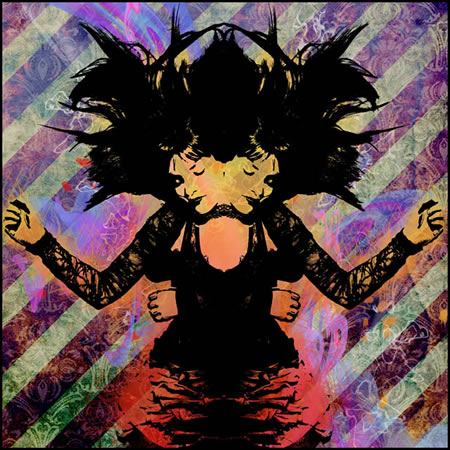 "Huntington is the only school with two winners this year," said Joan R. Fretz, district director of fine and performing arts. "We have had multiple winners for several years. It is something to be very proud of."
"I am so fortunate to have Roxana as a student," said Kasmira Mohanty, a graphic arts teacher at Huntington High School. "It is impressive to have a student who creates pieces that have all ingredients found in artwork created via traditional means, but chooses digital media to bring forth her vision." 
This marks the fifth year of the LI scholar artist program. Schools are limited to only one nomination in each of the five categories (music, visual arts, dance, theater and media arts), making Huntington's performance exceptional.
"The motivation for my art mostly comes from my sisters, because they are always full of energy and they help me come up with ideas for my art," Ms. Moreira said. "I would really like to study art later on in college. However, I'm going to study to become a doctor. Yet, I don't want to let go of art, I want to keep it in my life, perhaps as just a hobby or maybe a side job."
Ms. Moreira and Mr. Ku, along with their teachers, Ms. Mohanty and Lisa Leonardi, were interviewed by MSG Varsity network for a segment that ran twice earlier this month. It's still available for on demand viewing via television or website. Each of the Huntington seniors will also be featured in a special Newsday section, with Mr. Ku's spread slated for next month and Ms. Moreira's set for next June.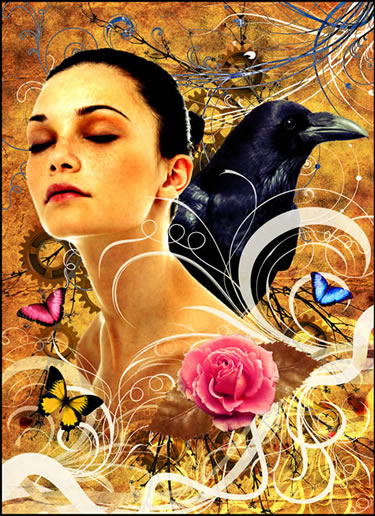 Ms. Moreira is enrolled in Huntington's AP 2D art course this year. "I also want to join the Art Honor Society and help people out anyway I can with my art," she said.
"Her work is technically proficient, as well as being warm, genuine and playful," Ms. Mohanty said. "Her pieces invite you in while allowing you to draw your own conclusions as to the meanings. On a personal note I find her to be one of the kindest, intelligent and well-rounded individuals I have had the pleasure of teaching in my 11 years here." 
The Long Island Arts Alliance selects scholar artists on the basis of a formal application and presentation of their art, their grade point average and letters of recommendation attesting to their dedication to a particular type of art.
The Huntington duo will be among the honorees at a reception at the Tilles Center for the Performing Arts on the campus of Long Island University – C.W. Post College. They will receive checks for $250 and framed copies of their Newsday profiles. They have also been invited to a formal luncheon with state Board of Regents member Roger Tilles, Long Island superintendents and art educators.