Huntington Senior Earns
Suffolk Youth Award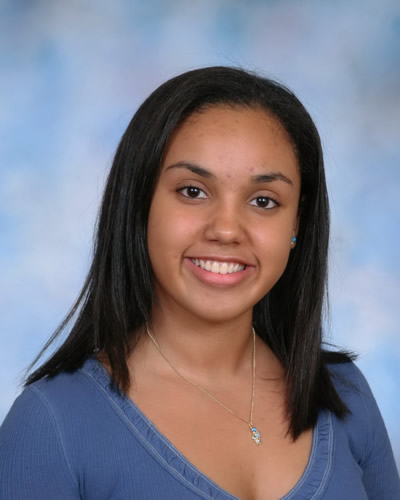 She's one of Suffolk's best. Naima d'Ennery Dejoie, a Huntington High School senior, received the 2011 County Executive Youth Achievement Award during a recent dinner at Villa Lombardi in Holbrook.
Huntington school officials were asked early last spring to nominate "a student deserving of special commendation because he or she has demonstrated growth and personal achievement, overcome adversity, or met challenges in an extraordinary way," Suffolk County Executive Steve Levy said.
Ms. d'Ennery Dejoie has been a welcome addition to Huntington High School. "She came to us from Haiti to escape the results of the earthquake," Principal Dr. Carmela Leonardi said. "She is a great student and a member of our marching band. She was honored for having survived a difficult situation while never losing sight of the goals she set for herself."
"You are an outstanding person who is so deserving of this special recognition," Mr. Levy wrote in a letter to Ms. d'Ennery Dejoie. Dr. Leonardi and guidance counselor Gloria Jaramillo represented the district at the dinner, joining Ms. d'Ennery Dejoie and her family.
"This honor is a testament to your many years of academic commitment as a student and your actions as a citizen within the Huntington School District," Superintendent James W. Polansky told Ms. d'Ennery Dejoie. "The entire school community is exceptionally proud of your ongoing efforts and accomplishments."
Huntington High School is a proverbial melting pot of races, creeds, nationalities and personalities and Ms. d'Ennery Dejoie has fit right in with teachers and classmates.
Considering all that she has been through, Ms. d'Ennery Dejoie is a real life inspiration for fellow Huntington students. "She is a lovely young lady who is supported by a caring family and a strong set of friends," Dr. Leonardi said.