Keep Open Eye for
Booster Club's Trailer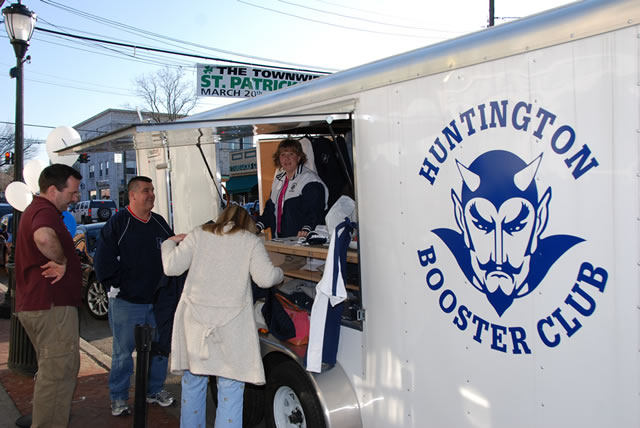 The Huntington Booster Club's easily recognizable large white and blue trailer will be parked around the Huntington District over the next few days. Blue Devil fans will want to make sure they stop by and check out the gear.
The trailer will be parked in front of the Huntington High School auditorium tonight during Meet-the-Teacher Night activities. Those attending the evening's events will have an opportunity to peruse a wide assortment of Blue Devil gear and apparel on sale.
The Booster Club trailer will be on the scene at Saturday's varsity football home opener. Kick-off is set for 1:30 p.m. and the white and blue trailer will be adjacent to the field for several hours. The trailer will also make an appearance at J. Taylor Finley Middle School's Meet-the-Teacher Night next Tuesday.
Those who are unavailable on these dates can contact the Booster Club's Carol Scully at cscully11@verizon.net to arrange for the purchase of any desired items.