Four HHS Seniors Named National Merit Semi-finalists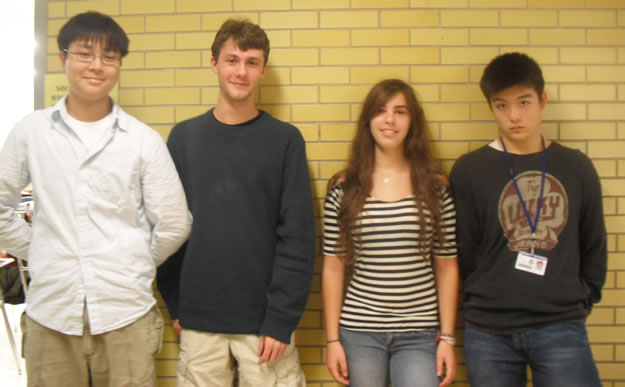 Four talented Huntington High School seniors have been named semi-finalists in the 57th annual National Merit scholarship program. The designation places the teenagers among an elite group of American high school students.
The group of academically exceptional students includes Kaja Coraor, Andrew Ku, Matthew Petryk and Jeffrey Sun. Each of the scholars has engaged in advanced high school studies, with several of them engaged in summer studies on college campuses or nationally renowned science labs.
Mr. Ku aced all three sections of the PSAT, notching a score of 240. It's the equivalent of a 2,400 on the SAT. "Nationwide there were only 17 students who performed at that level," Huntington Principal Dr. Carmela Leonardi said.
"It's a great honor to be named a National Merit semi-finalist," Mr. Ku said. "I want to thank my teachers for their wonderful teaching and support." The senior was selected for participation in a prestigious internship program at the Cold Spring Harbor Lab. He works in one of the specialized labs there with his mentor scientist three days a week after school. He is also enrolled in a math course at Stony Brook University that meets on Tuesday and Thursday afternoons.
"This year me have a large number of semi-finalists in the National Merit scholarship program and judging from their scores, they rank among the top 1 percent nationally," Dr. Leonardi said. "We are very proud of all of our semi-finalists and of the teachers who continue to plan and support their development. We congratulate the students' families on their children's exceptional performance and for their support of our school district."
The National Merit Scholarship program, which dates to 1955, provides recognition and scholarships for top students. About 16,000 seniors advance to the semi-final round of the competition and another 34,000 students receive letters of commendation.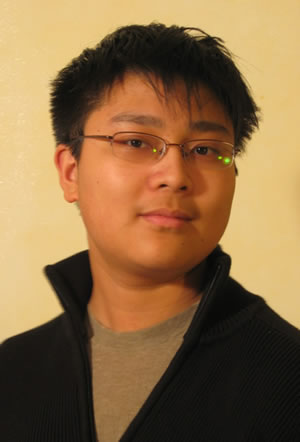 "I was so excited when I found out I was a National Merit semi-finalist," said Ms. Coraor, who has already earned numerous honors in science competitions. "I am so happy that I was given this honor."
This year's National Merit competition drew more than 1.5 million teenagers from 22,000 high schools. The students "entered the 2012 National Merit program by taking the 2010 Preliminary SAT/National Merit Scholarship Qualifying Test (PSAT/NMSQT), which served as an initial screen of program entrants," according to the National Merit website. "The nationwide pool of semi-finalists, which represents less than one percent of U.S. high school seniors, includes the highest scoring entrants in each state."
In addition to high scores on the PSAT/NMSQT, competitors must also meet various stringent participation requirements. They are eventually assigned a "selection index" that is based on their critical reading, math and writing skills scores.
About 90 percent of all semi-finalists will be named finalists and 8,300 of them will win a National Merit scholarship. There is more than $34 million available for this year's program. Some "commended" students are also later considered for special scholarships sponsored by corporations. The program is supported financially by 440 businesses and colleges.