Louis Contino Loves Boston,
Adapts to College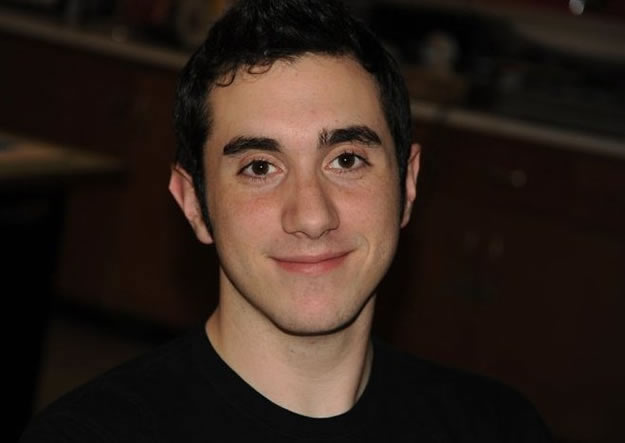 Louis Contino is off to a strong start at Emerson College, digging into his classes, joining one of the campus teams and working in the art and music department.
A member of Huntington High School's Class of 2011, Mr. Contino is a star of sorts around his alma mater. He was featured prominently in a short video that was played for more than 750 district faculty and support staff members earlier this month during the Superintendent's Conference Day convocation in the high school auditorium.
"I love Boston," Mr. Contino said during a recent interview. "It has been so easy to become acclimated to the city life here. I'm doing great in school and outside of school."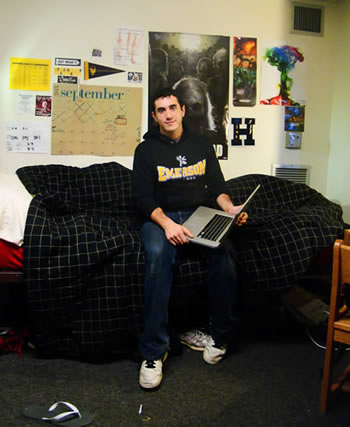 The Huntington alum made the quidditch team as a chaser. It's a "sport" popularized by the Harry Potter book series. Mr. Contino is also working as a graphic art assistant for Emerson's art and music department. "It basically involves me and two others designing all the advertisement for Emerson, which is pretty huge," he said.
During four years at Huntington High School, Mr. Contino excelled across the board. A member of numerous honor societies, he served as president of the art honor society, was on the staff of the school yearbook, The Huntingtonian, participated in the drama club, video club, chamber choir, PlayFest, Relay for Life, track and field and numerous other clubs and organizations.
"Coming to Emerson is an experience like no other," Mr. Contino said. "As you walk into the building, all of the orientation leaders cheer your name and carry your belongings to your room, while belting out popular songs throughout the campus. This school was very warm, welcoming and outgoing. Every event, no matter whether it's a lecture from the president of the school or a simple meet and greet with the teachers, always turns into a wild dance party."
Mr. Contino said he still sees Alexandra Kiley, his high school girlfriend who is attending Harvard College "often, at least twice a week."
Emerson seems to be a perfect fit for one Huntington's most personable graduates in recent memory. "This school is so modern and hip that it's easy for new students to relate to," Mr. Contino said. "My classes are interesting. I take psychology, which is fascinating. I love my marketing class because it's applying real world ideas in each class. My college writing class is a lot of essays, but my writing has improved exponentially."
Mr. Contino's fourth fall semester course is a visual arts class that involves learning about the history of art. He's disappointed that he's not "able to create art" in the course.
As he did in high school, the Huntington alum is also seeking out clubs that interest him on campus. "I just joined the Asian Appreciation Society," Mr. Contino said. "It's cool because I am learning a lot about other cultures around the world."
With Boston being in relative close proximity to Long Island, Mr. Contino has promised to visit his old stomping grounds from time to time. His former Huntington teachers are hoping he does just that.