Flower Hill Recognizes Community Heroes, Remembers 9/11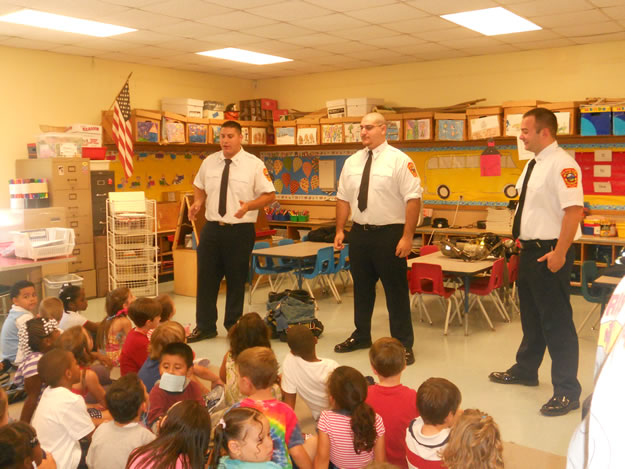 The Flower Hill School community has always been such a giving group. It never fails to reach out to those in need and displays a sense of gratitude to those whose own good works and effort are often overlooked.
To commemorate the 10th anniversary of the September 11, 2001 terrorist attacks in New York, Pennsylvania and Washington, DC, Flower Hill School held Red, White and Blue Day. The event produced a burst of patriotism around the school and allowed students to learn more about the courageous men and woman living and working right here in Huntington.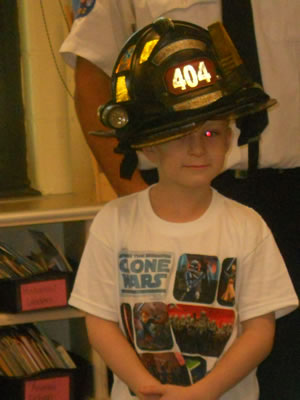 "Teachers planned and presented age and grade appropriate lessons about heroes," Principal Marlon Small said. "It was a fitting way to observe one of the most tragic days in our nation's history."
Participants included two Suffolk Police officers as well as Cold Spring Harbor volunteer firefighters and EMTs Frankie Baldanza, Alberto Baldanza and Dan Martin. The speakers met with students and teachers and discussed the role they play in their organizations and the community at-large as first responders.
The youngsters were fascinated by the various pieces of specialized equipment used by the visitors to keep the local community safe. There were more than a few "wows" uttered.
"It was a really nice day for our students," Mr. Small said.