Huntington Yearbook Staff Helps Hurricane Damaged Community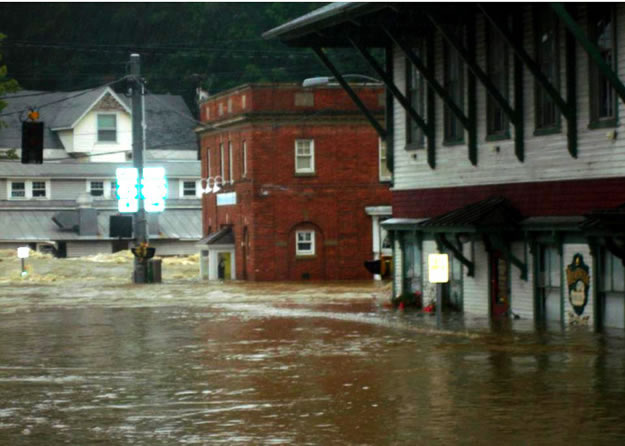 Hurricane Irene caused plenty of damage in the Huntington community, but nothing like the havoc it created in Wilmington, Vermont and the Mount Snow area. Huntington High School art teacher Pamela Piffard was stunned by the photos she viewed and is determined to help the victims.
Ms. Piffard's sister, Denise, resides "up north" and works as a guidance counselor in the high school serving the flood damaged area. The Huntington High School yearbook staff is coordinating an effort at the school to collect badly needed items for the recovery effort.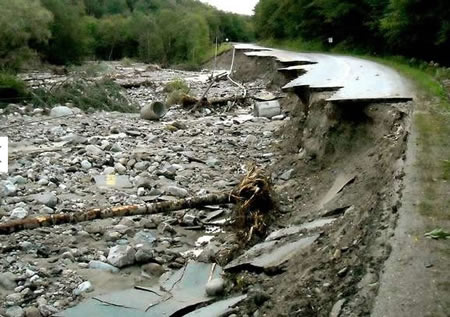 "I spoke to the Mt. Snow Chamber of Commerce, which is organizing the relief effort, and they provided me with the list of needed items," Ms. Piffard said. "Wilmington's entire critical infrastructure - police, fire, wastewater and town offices and services - was devastated by Hurricane/Tropical Storm Irene. Most of the downtown business area suffered extensive water damage."
Among the requested supplies are dish and laundry detergent, Handi Wipes, paper towels, bleach, cleaning products, rubber gloves, work gloves, tools, garbage bags, dust masks, toys and books, antibiotic ointment, band aids, clothing (all sizes), socks and underwear, canned food, snacks, cereals, juices and dry milk,
Supplies can be dropped off at the front desk in the Huntington High School lobby. Students can drop-off items either at the front desk or directly to Ms. Piffard's in room 12, located on the building's lower level.
"Many of our students have second homes in the Mt. Snow ski area, and I myself have family who live there," Ms. Piffard said. "Huntington is always so generous when there are people in need. I know that when asked, Huntington residents always step up to lend a hand. Wilmington is in dire need at this moment. They need to rebuild their town destroyed by these floods and I know we can help!"
While monetary donations won't be accepted, folks wishing to directly donate to the rebuilding efforts can do so by logging onto www.wilmingtonvtfloodrelief.com.
The drive will continue through Wednesday, September 28.