Southdown School Opens to Endless Possibilities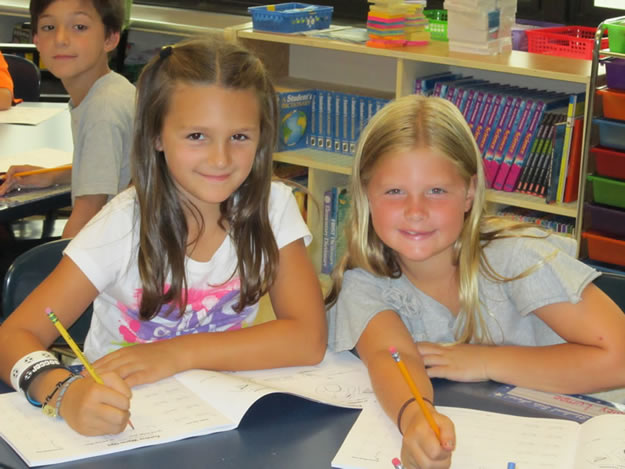 Ever since it opened for business in September 1954, Southdown School has been one of the crown jewels of the Huntington School District. More than 400 students ranging from kindergarten through fourth grade will be educated in the building this year. Faculty members have an outstanding program planned for the youngsters.
"The beginning of the new school year brings with it the excitement of endless possibilities," Southdown Principal Michelle Marino said. "For us at Southdown that means creating a learning environment that inspires and supports all of our students to reach their fullest potential."
Principal of Southdown Primary School since 2003, Mrs. Marino is a veteran member of Huntington's educational team. She came to the district in 1982 and has 20 years of teaching experience. Known for her infectious energy and enthusiasm, she is an articulate advocate for Southdown's students and programs and is highly regarded throughout the community.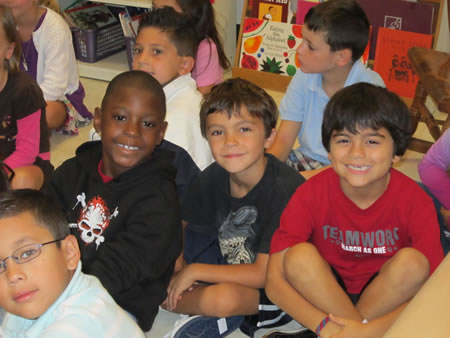 Mrs. Marino graduated in 1979 from Long Island University - C.W. Post College with a bachelor of arts in art education and earned a master of science in elementary education in 1989 from Dowling College, where she also obtained her certification in school administration in 1994. She is certified to teach nursery school through sixth grade, K-12 art and English-as-a-second language (ESL).
At Southdown, faculty and staff members have worked collaboratively with Mrs. Marino to create a special school that caters to the strengths and needs of each student. Parental involvement runs at a high level.
"The building is bright and welcoming and the entire staff is eager to begin," Mrs. Marino said. "What I find so wonderful about education is that every September is a brand new start; new classes, new friendships, new curriculum and the possibility of discovering something about yourself that you didn't know existed, an area of strength or a new found passion. It's all there waiting to be uncovered and nurtured!"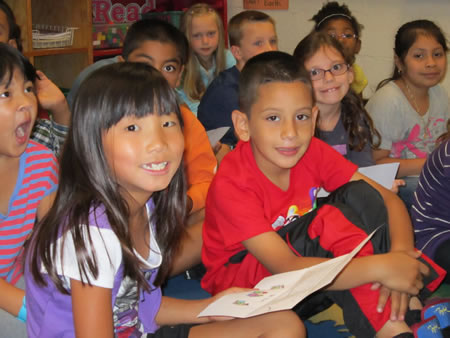 During the 1994/95 school year, Mrs. Marino served as principal of the Woodhull Early Childhood Center at a time when that site housed the district's entire kindergarten population. She has also worked as director of the Discovery Program at the Usdan Center for the Creative and Performing Arts in Wheatley Heights, where she launched a unique hands-on early childhood program with an emphasis on music, art and dance for primary level students.
As a teacher, Mrs. Marino was in demand by students and their parents. The Huntington Foundation awarded her a grant for the development of a student facilitated habitat house and she has been a nominee for the prestigious Disney Teacher of the Year Award and for the New York State Better Beginnings Award.
Powered by Mrs. Marino's leadership and a determined group of teachers and parents, Southdown School won the International Alliance for Invitational Education's prestigious 2010 Inviting Schools Award.
One of Mrs. Marino's well-known strengths is her ability to work with members of the school community to create an environment that is educationally stimulating for students.
A long list of special activities that complement classroom instruction is sure to keep student interest running high and maintain the youngsters' enthusiasm throughout the 2011/12 school year.