Camille Tedeschi's Incredible Adventures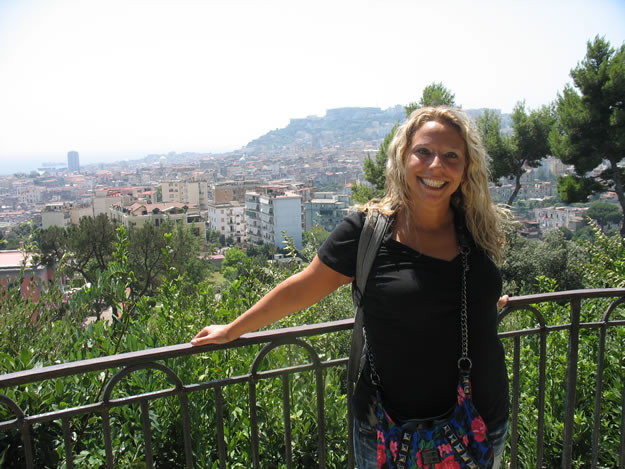 Camille Tedeschi loves to travel. She enjoys an adventure, too. The Huntington High School social studies teacher has a voracious appetite for visiting far away lands and learning about their unique histories up close and personal.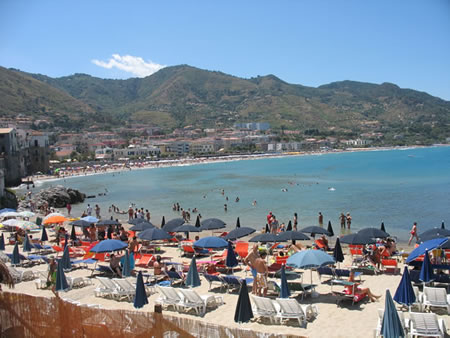 This past summer Ms. Tedeschi spent most of her vacation traveling. "I started my summer in Hong Kong and Macau for one week," she said. "It was an interesting experience for me because I have traveled to many other parts of Asia including Vietnam, Thailand, mainland China, Cambodia, Laos and Vietnam."
The veteran faculty member likes to compare travel notes with colleagues and students. As her plane is landing in New York following a trip, Ms. Tedeschi is typically already looking forward to her next journey. This past summer's travels contained so many memorable experiences it's hard to cite just a few.
"Hong Kong is amazing and nothing like any other part of Asia I have visited," Ms. Tedeschi said. "It is a great combination of tradition and modernity. The skyline is spectacular and I took the tram to the peak to see the breathtaking view at sunset and the stayed at the top until it became dark. I could see all the lights on the buildings."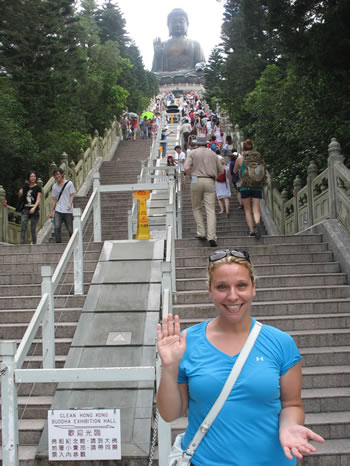 Ms. Tedeschi visited all the highlights of Hong Kong, including the Stanley, Temple Street Market, the Peak, Statue Square, rode the Star Ferry, Cheung Chau Island, Big Buddha and Po Lin Monastery, Tai o fishing village, Tai Long Wan coastline and she rode the Star Ferry.
The trip allowed Ms. Tedeschi to see history instead of merely reading about it or watching a documentary. "As a social studies teacher I really got to experience firsthand the remnants of British imperialism," she said.
The teacher's second summer trip brought her to southern Italy for three weeks. "I traveled to Palermo, Cefalu, Baghieri, and Naples," Ms. Tedeschi said. "I have been to Italy five other times, but I love it so much that I continue to go back each year," she said. "It is one of my favorite places to travel to."
Ms. Tedeschi will be studying the Italian language this year and hopes to be fluent in it soon. "My goal is to be able to speak by the time I return next August," she said. "During this trip to Italy, I really got to appreciate the culture and heritage of Naples. It has become one of my favorite spots. I visited over 25 sites in three days and one of the best tours was the underground Naples tour. It called 'Napoli Sotterranea,' and is impressive. I have always loved museums and Naples has some of the best pieces of art from the Renaissance."
The world traveler said she "thoroughly" enjoyed visiting the Museo di Capodimonte and viewing Titian's Annunciation. "Some of these places were empty so it was exciting viewing the artwork with no distractions," Ms. Tedeschi said. "Other sites I visited in Naples included Cappella Sansevero, Castel dell'Ovo, Piazza Bellini, Museo Archeologico Nazionale, Palazzo Reale, Duomo, and the Lungomare. In Sicily, I spent a lot of time on the beach in Mondello and Cefalu, but I did visit the archaeological museum in Palermo."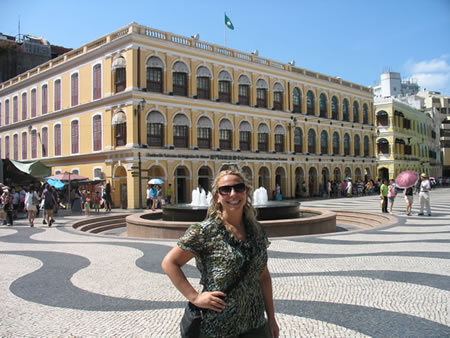 The final summer trip brought Ms. Tedeschi to Hawaii. "I traveled to Oahu and spent 10 days on the island," she said. "I toured the entire island. I spent my time with a friend who I met on my Japan study tour last year. I spent a lot of time on the beach, but the highlight of this trip was visiting Pearl Harbor, which has also been a lifelong dream of mine. The museum is excellent and it was really special to visit the memorial after having visited the site of Hiroshima last summer. I also spent time learning about the local Hawaiian history and visited the Iolani Palace."
She's covered tens of thousands of miles in recent years, but Ms. Tedeschi has no intention of slowing down anytime soon. "Obviously I love to travel," she said.
Huntington High School art teacher Pamela Piffard and Ms. Tedeschi have led private trips for high school students through Education First, an experienced tour company. The sites of past excursions have included Greece, Turkey, Italy, Spain and Peru.
"This year we are taking the students to Peru and I am hosting a trip for 2012 graduates to Australia," Ms. Tedeschi said. "In addition, next summer I will go back to Italy and spend time in Calabria and hopefully a few more trips including Cambodia, Aruba, Korea and maybe Panama."