Jefferson School Observes 9/11, Launches New Initiative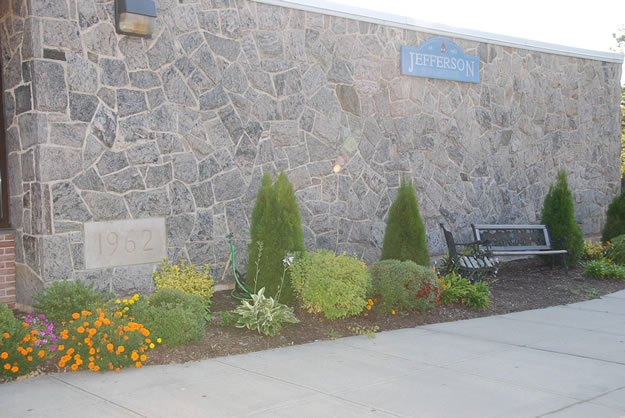 Jefferson Primary School observed the anniversary of the 9/11 terrorist attacks by launching a year-long initiative summed up by the phrase "Let peace begin with me."
Teachers were asked to introduce the theme after reviewing with their students the reasons for and benefits of America's continued observance of the September 11, 2001 attacks. [An] emphasis will be placed on the kind of relationship America had with the people who attached us guiding students to consider the similarities and differences between friends-allies and enemies," Jefferson Principal Margaret H. Evers said.
Schools across the Huntington School District observed the anniversary of the worst domestic terrorist attack in the nation's history by crafting various unique activities. Jefferson did the same.
Jefferson teachers held discussions with students that focused on "which feelings might reliably be ascribed to each group: friends (kindness, love, cooperation) and enemies (anger, hate, revenge)," Mrs. Evers said. "Depending on the developmental age and readiness of the students, teachers may expand on some of the sources of anger felt by our attackers by introducing the concepts of government, economy, and oppression."
Lessons tied to the theme are slated to continue as teachers invite students to reflect on experiences they have had with people with whom they have been angry. "The purpose of the discussion is to have students begin to consider that there is a choice to be made," Mrs. Evers said. "Again, depending on the age of the students, vocabulary such as compromise, empathy, compassion, turn-taking, agreement, revenge, resentment, animosity may be introduced."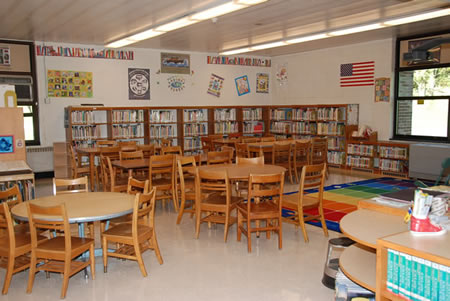 Jefferson teachers "will guide the students to consider that choices have consequences and that those consequences will result in creating a place of peace or a place of violence (aggression)," Mrs. Evers said. "Teachers may choose to use literature, role play and even skits in their planning."
Students in the building will be asked to consider how they can contribute to Jefferson's quest to be a 'peaceful school.' "Each student will be expected to complete a writing piece beginning with 'Let peace begin with me,' designed to elicit their ideas on how they can individually contribute to our 'peaceful school,'" Mrs. Evers said. "Their writing will be displayed on the courtyard windows and teachers will be asked to take their classes on a reading walk so that each class may benefit from their peers' ideas."
Visitors to the building will be able to see the new initiative in action. "Throughout the year, faculty and staff will use the same vocabulary with students as we support tier development of skills conducive to resolving conflicts in a manner consistent with a 'peaceful school,'" Mrs. Evers said. "We are looking forward to this initiative providing a meaningful foundation for the year."