OOMPAH Summer Arts Program
Hits High Note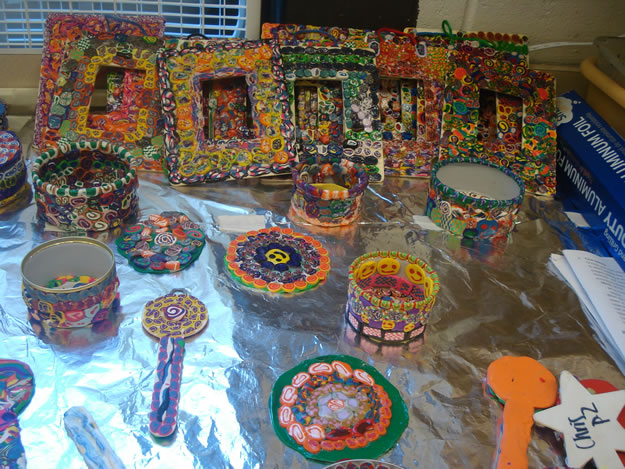 Summer vacation had a dose of excitement injected into it for more than 200 students who participated in the Huntington School District's OOMPAH summer arts enrichment program. Led by a staff of certified art and music teachers and some very special guests, classes included a variety of visual and performing arts areas.
The summer program was coordinated by Huntington music teacher Nicole Lynch. Assisting the corps of teachers were nearly two dozen high school and college students. Parents said they were impressed by how much the students learned in such a short time. "It's really a fabulous way to spend part of your summer," said Joan R. Fretz, district director of fine and performing arts.
"We had about 220 students this year ranging from students entering fourth through ninth grade," Mrs. Lynch said. "This year we offered our usual instrumental lessons, band and orchestra groups, as well as some specialty groups like School of Rock, jazz band, Rockapella and musical theater."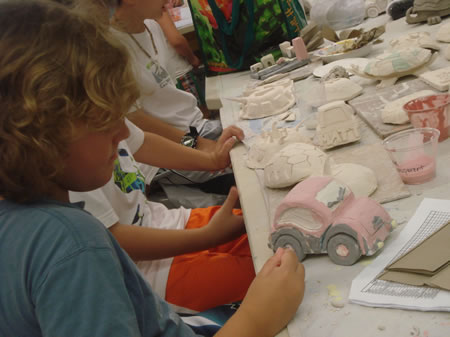 Students were also able to choose from an interesting selection of arts classes, including such popular ones as ceramics, computer graphics and paint and pixels and new offerings likes printmaking and polymer clay.
"We also had a wonderful puppetry course taught by world renowned puppeteer, Noel MacNeal, who did amazing things with the students," Mrs. Lynch said. "Mr. MacNeal had such a great time with the students he is hoping to join us again next summer!"
In keeping with tradition, the final day of the month-long program featured art displays and numerous performances from students participating in summer performing groups.
Parents are already inquiring about next year's offerings and a tentative schedule is being developed. When it is completed it will be posted on the district website at www.hufsd.edu. (Click on the link for "The Arts" and then on "Summer Programs.")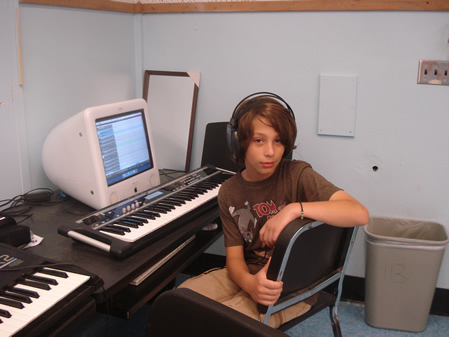 The program remains one of the more affordable summer camps. A registration fee of $45 is assessed and each class is priced at $95. Students may take anywhere from one to four different classes.
Registration for the 2012 summer program will begin in January. Announcements about course offerings, schedules and registration information will be posted on the district website later in the year.