Jana Piccola 5K Walk-Run on
Saturday Sept. 24
Jana Piccola was one of those special people in the world that can never be forgotten by the teachers, classmates, friends and family who came to know her so well and loved her even more. That sweet laugh and sparkling smile are simply unforgettable.
Her much too short life was such an inspiration to others that a core group of her friends and Huntington High School Class of 2004 classmates have once again banded together for the third consecutive year to organize a 5K walk/run in her honor on Saturday, Sept. 24 to benefit pediatric cancer research at Memorial Sloan-Kettering Cancer Center.
The 3rd Annual Jana Piccola Walk 4Love will kick-off at Mill Dam Park at 9 a.m. and the race course will include a long scenic stretch along Huntington Harbor. The event is expected to attract more than 500 participants. An 8:30 a.m. fun run for those aged 12 and younger will precede the walk/run. The race is expected to draw a field of strong runners, in addition to less serious athletes.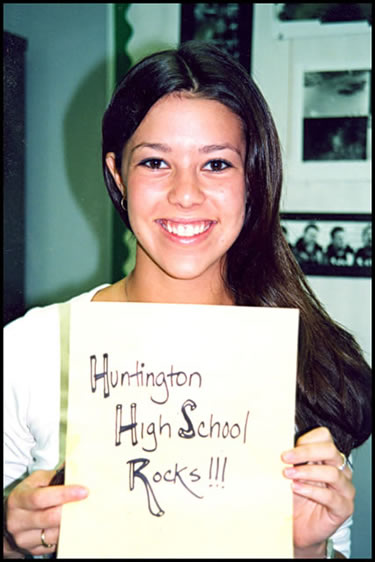 Ms. Piccola passed away on Oct. 31, 2008 from acute myeloid leukemia. She was 21 years old and had initially been diagnosed with cancer in the spring of her junior year of high school. After lengthy treatments pushed the disease into remission, she lived a joy-filled life for many years, before becoming ill again as a college senior. Quinnipiac University later awarded Ms. Piccola a bachelor's degree posthumously.
Participants can register online at www.active.com. Enter the name "Jana Piccola" in the search bar and then click on the link for the "Jana Piccola Walk 4 Love." The fee for online registration is $20 through Sept. 12. Online registration after that date and on-site registration the day of the event is $25. Registration includes a tee-shirt. Awards will be given to the top three finishers in each age group.
Ms. Piccola's leukemia is believed to have been a delayed side-effect of the chemotherapy and radiation treatments she received during her earlier successful battle as a 16 year old against stomach cancer.
At Huntington High School, Ms. Piccola played on the varsity field hockey team, wrote and directed her class's entry in the Play Fest competition and participated in many clubs, including Make-a-Wish and Students Against Driving Drunk. She earned the Triple C Attorney General's Award as a senior.
The Huntington alum flourished at Quinnipiac University, compiling an A average and landing internships at an ABC affiliate in New Haven, ABC Network in New York City and the Rachel Ray Show in Manhattan. Even while commuting to Manhattan from Hamden, Connecticut twice a week, she was able to maintain a full course load and maintain her spot on the Dean's List.
The walk/run will help benefit a cause that was very close to Ms. Piccola's heart. "People are not aware of the impact pediatric cancer has on society," said Sean V. Pawlec, a Huntington High School alum who joined with Ms. Piccola to raise $30,000 for pediatric cancer research just a few short months prior to her passing. "Currently, one in every 330 children in the United States develops cancer before the age of 19."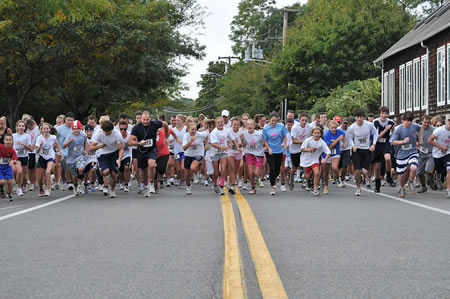 Mr. Pawelec and Ms. Piccola co-founded the 4Love Project, which raises awareness of the scourge of pediatric cancer and makes contributions to research efforts dedicated to finding a cure for the disease.
During its first two years the Walk 4 Love drew back-to-back capacity fields of participants and helped raise tens of thousands of dollars. Huntington graduate Caitlin Latini, the event's director, is hoping for the same degree of energy and enthusiasm on Sept. 24.
There are also various event sponsorship opportunities available. For more information about the event or to discuss sponsorship possibilities contact Mr. Pawelec (Sean@JanaLeePiccola.org) or Ms. Latini (Cait.Latini@gmail.com).