AIE Bash at Engeman is Sheer Delight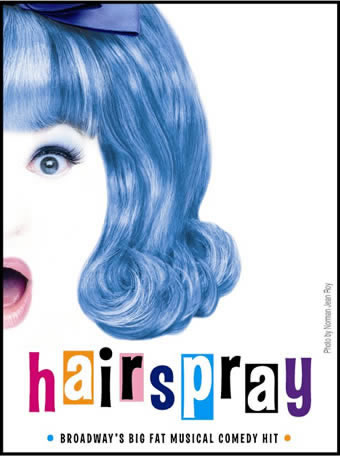 Who doesn't fine a night out at the theater enjoyable? Great acting, set design, sound and seating doesn't require a long trip into Manhattan, as supporters of the Huntington School District's arts-in-education program found out during a special evening at the John W. Engeman Theater on Main Street in Northport.
The Huntington group was in the crowd for a performance of the musical, "Hairspray." The theater-goers received a discount of $5 off the regular ticket price by using a special AIE code, "HAIE." The Engeman Theater donated $10 from each ticket bought with the code to the AIE program, which sponsors cultural arts and exploratory activities for students on every grade level.
The partnership between Huntington's arts-in-education program and the Engeman Theater has been a fruitful one. "We agreed to host a special Arts-in-Education Night at the theater and had to sell 50 tickets for the event in order to maintain the discount, which can be used for any show, any weekday evening or matinee performance," Ms. Fretz said. "We sold about 58 tickets for the special event. However, we also sold many other tickets, as people used our code to purchase tickets for other evenings and other shows.  To date, we have made over $900 profit."
The group gathered together last week in the theater's lobby for hors d'oeuvres, refreshments and raffles and a special performance by Veronica Mainville. The Huntington High School teacher and choral director played piano and sang Broadway show songs to the delight of AIE program supporters and Engeman Theater employees.
"The gala was a sheer delight," Ms. Fretz said. "'Hairspray' was so professional! We were all so impressed by the energy and talent of the cast. Everyone enjoyed the night out together. We encourage everyone in the community to continue to use the discount and look forward to having another special event in the near future."
Supporters of Huntington's arts-in-education program hope theater lovers will continue to use the special AIE discount code. Tickets can be ordered at the box office or by calling 261-2900 or online by visiting www.johnengemantheater.com. Use the discount code of "HAIE" and save $5 per ticket while the AIE program receives $10 per ticket from the Engeman Theater for AIE programs in the district. Show tickets are regularly priced at $60 but will be discounted to $55 for those providing the code, which can be used for any performance at the Engeman Theater except those on Friday and Saturday nights.