Huntington Alum Sarah Conte's Remarkable Energy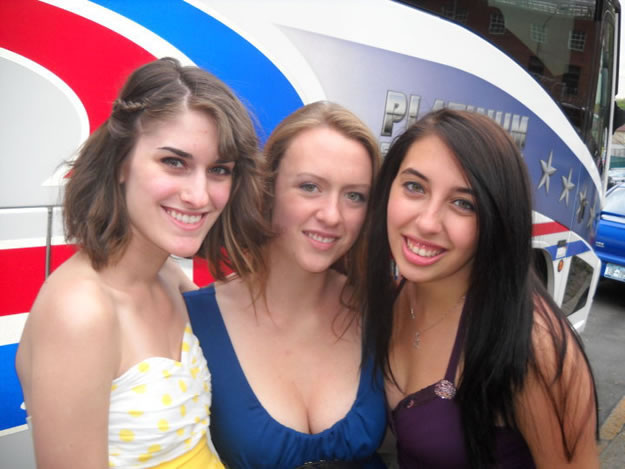 Where does Sarah Conte get her energy? If it could be bottled and sold, she'd be rich. A member of Huntington High School's Class of 2009, she's a junior at Manhattan College in Riverdale and plays a role in a variety of campus activities.
Ms. Conte is majoring in communications with a focus on advertising. She carries a double minor in digital media arts and environmental studies. This year she was chosen as a resident assistant and is currently the RA for an all-freshman floor. "I love it," she said about the position.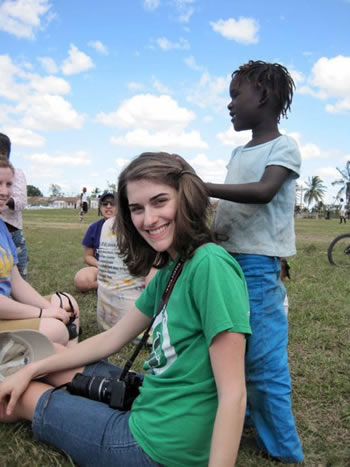 She has continued her involvement with WRCM, Manhattan College's internet radio station. Ms. Conte is on the station's executive board as publicity director. She's also the editor-in-chief for Manhattan magazine, the college's literary and art publication.
At Huntington, Ms. Conte was on the staff of the high school yearbook, was an intern with photography teacher Pamela Piffard, participated in the after-school club program and was the girls' fencing team's MVP as a senior. Her classmates voted her "best dressed."
Ms. Conte has used "down time" at college to further broaden her horizons. Last spring break she took a LOVE trip to the Dominican Republic. Before a person might get the wrong impression, the Huntington grad points out that the acronyms stands for LaSallian Outreach Volunteer Experience.
The multi-faceted journey was quite unique. "I stayed with a Dominican family for a week in San Pedro de Macoris, traveled around San Pedro and Santo Domingo and basically got a feel for how people in the country actually live," Ms. Conte said. "I learned a lot about the world and it completely changed my view of the world and my life forever."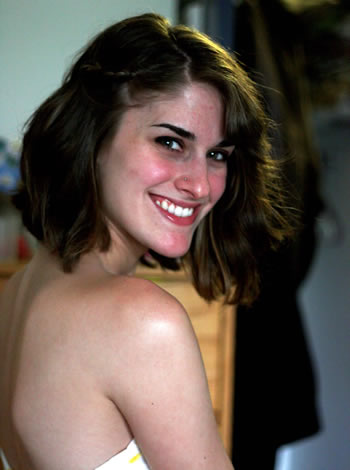 The Huntington grad is now sponsoring a child in the Dominican Republic orphanage she visited. "I actually met, held and played with the little boy that I sponsor so that's pretty cool," she said.
After returning from the spring break trip, Ms. Conte got involved with Just Peace, an on-campus club. "Just Peace basically holds events that deal with issues of social justice, such as fair trade, world hunger and human trafficking," she said. "I love being a part of this group."
While at Huntington High School, Ms. Conte was inducted into the National Honor Society. She and classmate Marcello Guardado led fellow Class of 2009 members into Blue Devil Stadium for the 148th commencement, carrying the school banner.
As if she isn't already busy enough with classes and clubs, Ms. Conte is also involved in the Manhattan College student government, serving as a justice on the student court. She and a group of friends recently started a Green club on campus, too.
Where she gets the time and energy to earn good grades and participate in so many activities, no one knows, but the Huntington grad manages to splendidly pull it all off. "I never sleep," Ms. Conte laughed.