Blue Devils Support Diabetes
Research Walk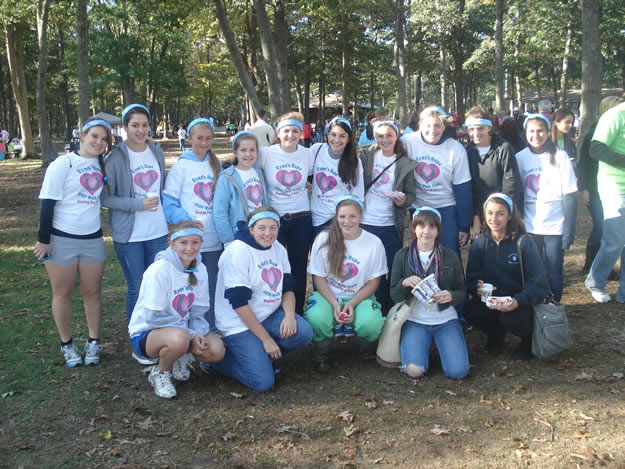 Sometimes teenagers get a bad rap. Taken as a whole, they can be among the most considerate, concerned and generous age groups. Just like anyone, teenagers can be passionate about issues near and dear to the hearts.
A group of teenagers from Huntington High School and J. Taylor Finley Middle School recently participated in the Juvenile Diabetes Research Foundation's annual fundraising walk at Heckscher State Park in East Islip. The students included many athletes from the Blue Devil field hockey, girls' lacrosse and girls' basketball teams as well as the high school's basketball coaches.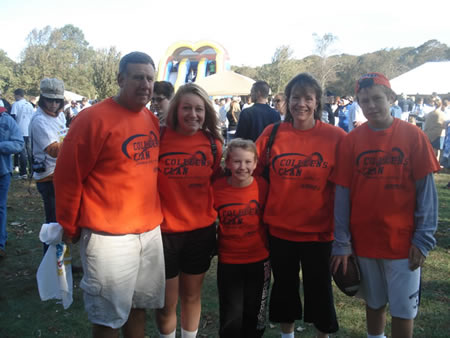 "It was a beautiful sunny day to walk for a wonderful cause," said Marissa Bergmann, Huntington's assistant varsity girls' basketball coach. "There was music, food, raffles, a petting zoo and a ton of vendors giving away prizes. There were many groups of people all dressed in different color shirts to support their family members and friends. It was a wonderful event that we hope to participate in every year."
The scourge of diabetes hasn't been lost on the Huntington girls' basketball team. "We have two players that have juvenile diabetes," Ms. Bergmann said. "We wanted to show support for our players."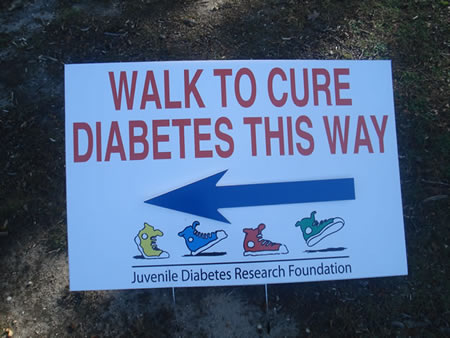 Players on the lacrosse and field hockey teams decided they would also join the walk, as did several Huntington High School students along with many from Finley. "People were dressed in different colors to show their support for their family members and friends," Ms. Bergmann said.
Participants were given t-shirts. "I was very happy to see the amount of peers, teammates, family and friends that came out to support a great cause," Ms. Bergmann said.