Huntington School Board Recognized for Service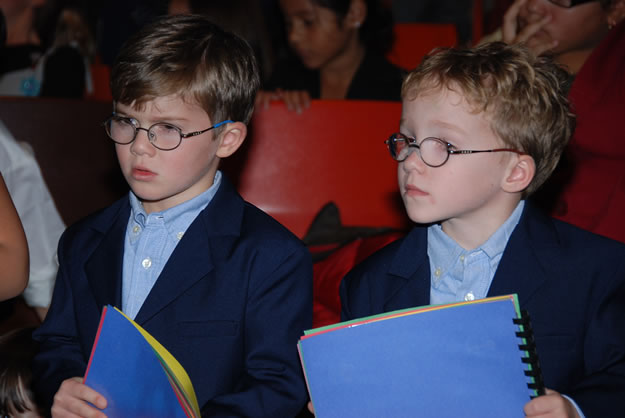 No one can ever accuse a Huntington School Board member of being "in it for the money." Trustees do not draw salaries or stipends. They don't receive health insurance or retirement benefits. They are tasked with overseeing a budget of over $109 million and nearly 900 full-time and part-time employees. It's not an easy job.
Huntington School Board members, like those in more than 700 districts across the state are volunteers in every sense of the word. Late night meetings are the norm and wherever they happen to go around town someone approaches them and weighs in with an opinion on some school related issue.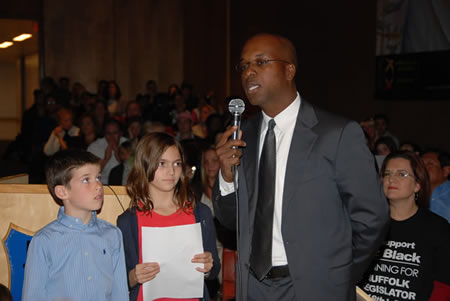 So why do they do it? Why do members of this group of seven serve? It all boils down to a love of community and a desire to be a part of crafting the academic and co-curricular programs and services that more than 4,400 public school students count on each day.
New York Governor Andrew Cuomo proclaimed School Board Recognition Week as a way to honor the thousands of trustees "who continually strive for improvement, excellence and progress in education."
Huntington trustees Elizabeth Black, Kimberly Brown, Jennifer Hebert, Richard McGrath, John P. Paci III, Emily Rogan and Adam Spector were recognized both through the spoken word and with wonderful artwork this past Monday evening prior to the start of the scheduled business meeting
Students from Flower Hill, Washington, Southdown and Jefferson primary schools waxed poetic about Huntington School Board members during a series of poignant presentations. The youngsters, who were introduced by their respective principal, took turns profiling individual trustees and thanking them for their service to the community. Principals Marlon Small, Marsha Neville, Michelle Marino and Margaret Evers kept representatives of their school organized and on task.
"The individuals sitting at this table do a great deal more than show up for a meeting once a month," Superintendent James W. Polansky told a crowd of more than 400 gathered in the Jack Abrams School auditorium. "As you know, they are charged with participating in some particularly difficult and often thankless decision making processes. They have their own personal and professional lives, but they volunteer their services because they care about the Huntington schools and community. This is our opportunity to recognize them for what they contribute routinely."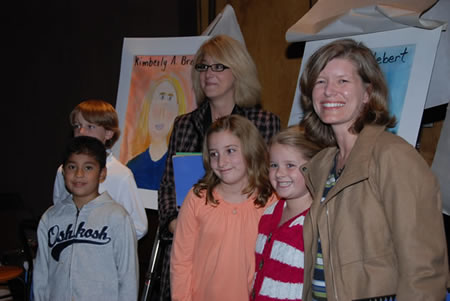 The youngsters participating in the ceremony were dressed in smart, neat outfits, with some of the boys wearing ties and even business suits. Members of the crowd expressed astonishment at how remarkably well-spoken the students were.
One of the highlights of the evening came when portraits of the trustees drawn by students were unveiled. The trustees posed by their respective portrait, shook hands with students and thanked the youngsters for the generous tributes.
Mr. Polansky presented the seven trustees with framed copies of Governor Cuomo's proclamation and as well handsome plaques in recognition of their volunteer efforts on behalf of the district's school children and community.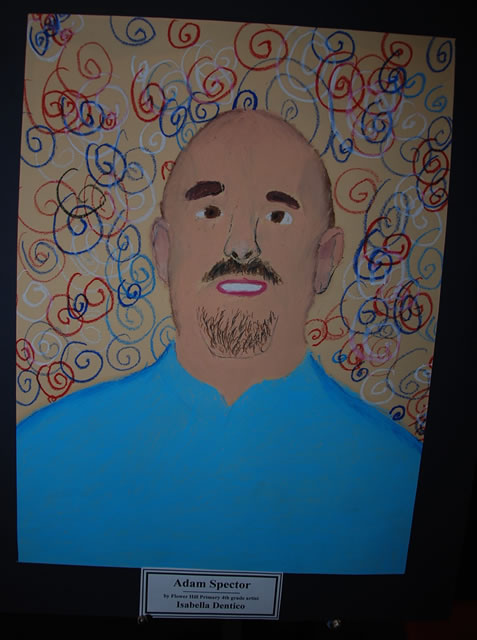 Trustee Adam Spector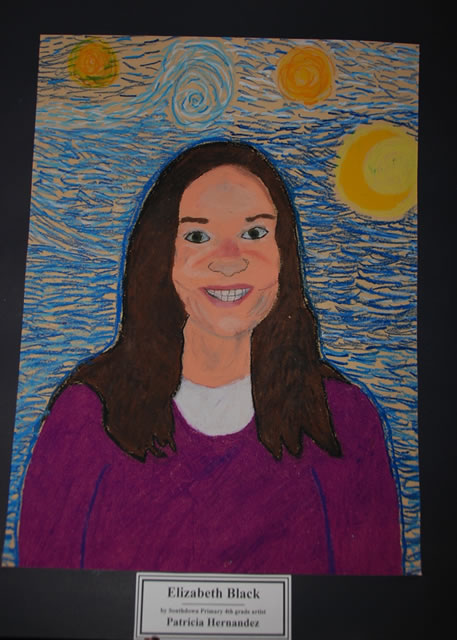 Trustee Elizabeth Black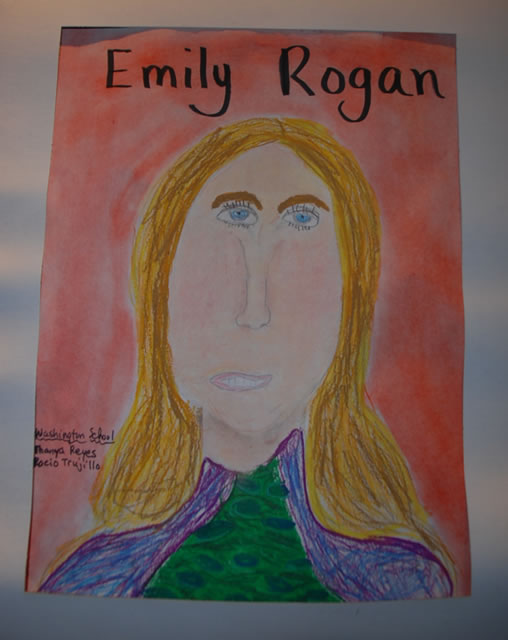 Trustee Emily Rogan
Trustee Jennifer Hebert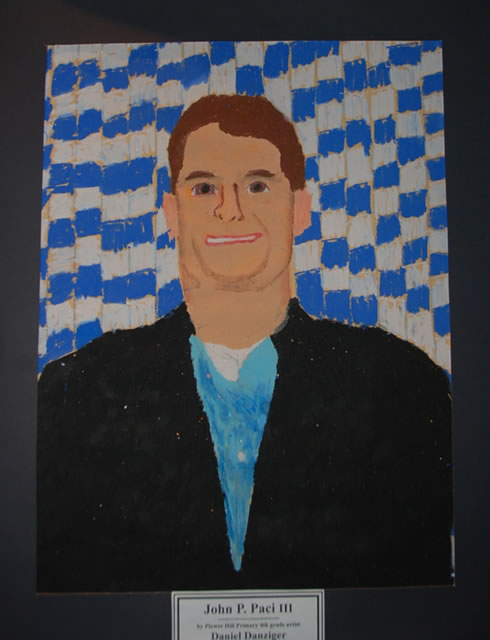 Trustee John P. Paci III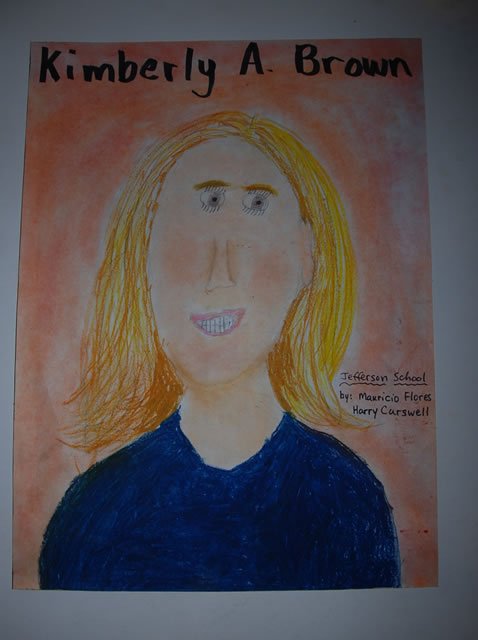 Trustee Kimberly Brown
Trustee Richard McGrath