Finley PTA Fun Run Debuts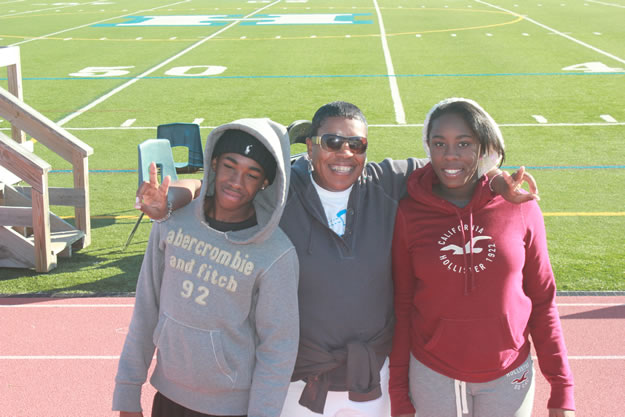 The Homecoming Day celebration at Huntington High School is becoming more of a community event than it has been in previous years. That suits new Superintendent James W. Polansky just fine.
Several elementary school PTAs participated in last Saturday's parade and the J. Taylor Finley Middle School PTA conducted an early morning fun run and walk on the high school track. The run/walk attracted 75 participants and brought out Principal John Amato.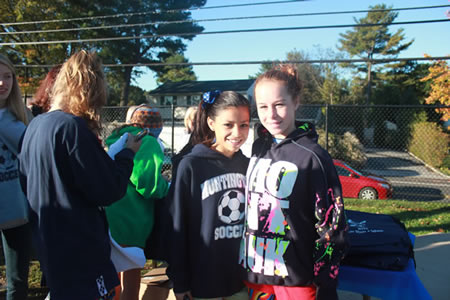 "We wanted to plan it the same day as homecoming to help foster a sense of community and pride in our district," Finley PTA President Alice Marie Rorke said about the event. "One event flowed right into the other and it proved to be an amazing day!"
The weather was picture perfect and the young people that circled the track appeared to have a great time. "The focus of the event was to demonstrate how to embrace and live a healthy lifestyle," Mrs. Rorke said.
Healthy treats were available and DJ Rich Signorelli pumped out some music. Runners and walkers were given a tee-shirt and drawstring bag. Participants and volunteers alike felt energized at the end of the two-hour event. Mr. Amato got into the spirit of the day by spraying the top finishers with Silly String.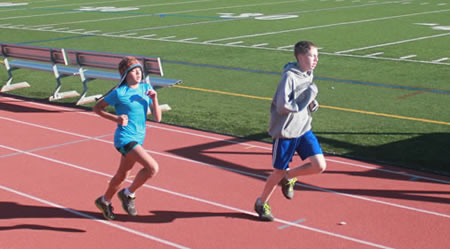 "It's always a thrill to see an idea you have actually come to fruition," Mrs. Rorke said. "One of our goals in the PTA this year is to promote health and wellness for all of the Finley students and this was a perfect beginning to that goal. We hope it remains an annual event."
If Mr. Polansky realizes his dream, future homecomings will include greater numbers of students, parents, teachers and staff from all seven district schools. That effort is already underway.