Homecoming Day at Huntington High School on Saturday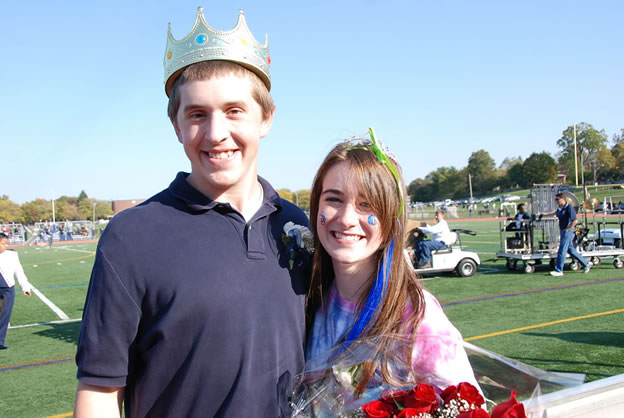 With clear skies in the forecast, this Saturday's Homecoming Day celebration at Huntington High School is expected to draw a crowd of more than 2,000.
The traditional Homecoming Day parade through Huntington village and up New York Avenue will kick-off at 12:30 p.m. Alumni, students of all ages and grades, parents and community members who support public education are invited to march. Participants will meet in the Gerard Street parking lot opposite the U.S. Post Office at 12 noon.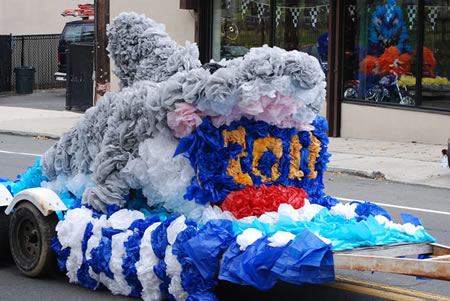 The Blue Devil marching band will perform along the parade route and the Homecoming king and queen nominees will ride along in open cars, waving to the crowd. Colorful floats scheduled to be constructed Friday night by the four high school classes will be the parade's main feature.
There will be free admission to the 2 p.m. varsity football game that pits Huntington against a powerful Islip team in a contest with playoff implications. The Blue Devil marching band and The Highsteppers, the high school's competitive dance team, will both perform during halftime festivities.
The extended halftime celebration will also include the crowning of the Homecoming king and queen and the announcement of the winning float. Organizers said there might be a few surprises in store for the crowd, too.
"Events such as Homecoming make high school experiences memorable," Principal Carmela Leonardi said. "They also strengthen social ties and foster cooperation. We would love to see parents there. We invite all our families to participate in this type of high school activity. As a parent, please consider joining in the parade, as well as attending the football game."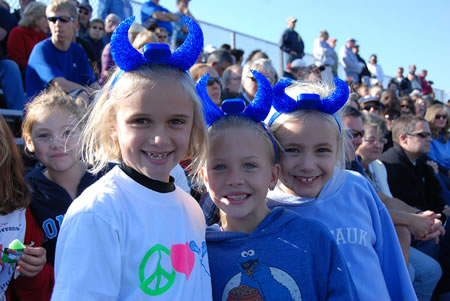 The district's central office administrative team is expected to march in this year's parade. "We expect it to be a wonderful day of celebration," said Superintendent James W. Polansky, who will be marching in the parade. "It's a day for the community to take pride in everything that is good in the Huntington School District."
Tickets have been on sale during the week for Saturday night's Homecoming dance in the high school gym. A crowd of about 400 students is expected to attend between 8 p.m. – 12 a.m. There will be hip entertainment and plenty of delicious food, according to organizers.
The Huntington Booster Club will be selling food, refreshments and assorted Blue Devil apparel items throughout Saturday's football game. Alumni representing decades of graduating classes are expected to be in the bleachers for the game.
"It's going to be a great day," Mr. Polansky said.