Alum Scores Ethan Allen Commercial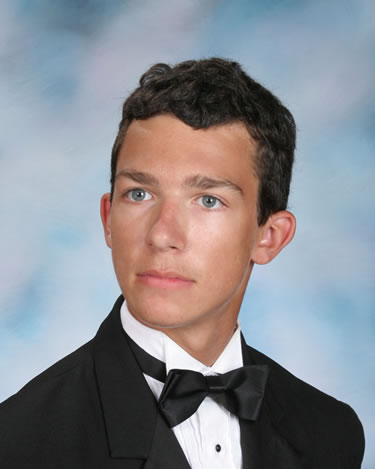 Only a few months removed from Huntington High School, Class of 2011 member Marlon Nigro scored the music for an Ethan Allen commercial. The teenager is currently studying at Nassau Community College.
Last year as a senior, Mr. Nigro completed an internship in composing and arranging with Huntington High School music teacher Jason Giachetti. "Marlon always found joy in expressing himself through composing music," Mr. Giachetti said. Mr. Nigro played flute in the band.
Mr. Nigro announced his achievement on his Facebook page. A second Facebook posting late last month stated the Huntington grad is "working on a new piece called 'Elegance.' This piece will be featured in the second commercial for Ethan Allen that I'm scoring."
In the 2011 edition of The Huntingtonian, Mr. Nigro included a quote from the Greek philosopher Plato: "Music gives a soul to the universe, wings to the mind, flight to the imagination and life to everything."
According to its corporate website, "Ethan Allen Interiors Inc. is a leading interior design company and manufacturer and retailer of quality home furnishings. The company offers free interior design service to its clients and sells a full range of furniture products and decorative accessories and a network of approximately 300 design centers in the United States and abroad. Ethan Allen owns and operates seven manufacturing facilities in North America, including five manufacturing plants and one sawmill in the United States and one manufacturing plant in Mexico. Approximately seventy percent of its products are made in its United States plants."