Huntington Alum's Environmental Video on TV
Amy Eisen's 'The Dance Oceanic'
Amelia Eisen is the latest Huntington High School alum to land on television. The Class of 2011 member will appear on Pix 11's Eco Company on Sunday, October 23 at noon in a video written and created by the teenager.
Ms. Eisen's environmental film, "The Dance Oceanic," was a finalist in Planet Connect's 2011 Get Green video contest. It was filmed and edited by Dylan Ferber and includes actors Jonah Kramer, Anne Scott, Richard Gray and Danielle Cerezo, all of whom are 2011 classmates of Ms. Eisen.
The video was filmed along the shore of Huntington Harbor, in Heckscher Park and around town. The film promotes a pro-environmental message, including savings the oceans, promoting clean water, recycling, biking instead of driving a car, etc.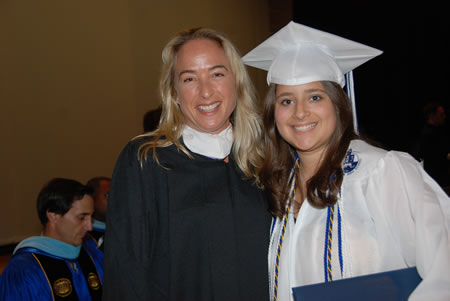 Ms. Eisen is currently enrolled at Northeastern University in Boston where she intends to study architecture. During her years at Huntington High School she served as president of Huntington's National Science Honor Society chapter and brought a novel bottle recycling program from the conceptual stage to reality, effectively saving thousands of plastic bottles from the dump.
In addition to her leadership role with the Science Honor Society, Ms. Eisen played on the varsity tennis team, was vice-president of the English Honor Society and was the entertainment editor of The Dispatch, the high school student newspaper.
Planet Connect's 2011 video contest drew 145 entries from around the country.