Huntington Grad Laura Ellman Still
Has it Together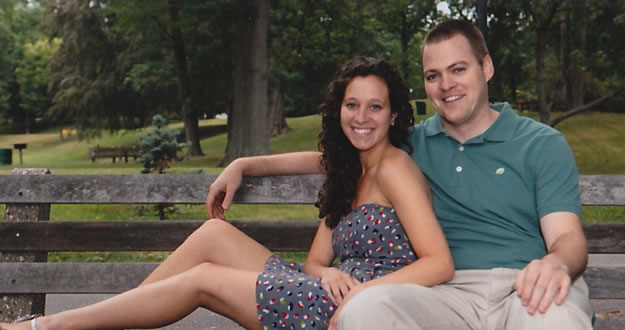 Laura Ellman always struck Huntington High School teachers as a teenager who had it "all together." Today she's an elementary school teacher in New York City and folks still feel the same way about her.
Ms. Ellman earned a master's degree last spring at New York University in general and special elementary education. She is assigned to a cooperative team teaching third grade public school classroom.  
"I recently had an article accepted for publication in an education journal about the upcoming education laws being passed and their impact on general and special education students," Ms. Ellman said. 
After earning a diploma at Huntington High School, Ms. Ellman headed off to Lafayette College where she obtained an undergraduate degree in psychology magna cum laude and completed a separate concentration in graphic design. She was a member of the psychology and neuroscience honor society, as well as Phi Beta Kappa and was on the college dance team, performing at halftime of football and basketball games.
While studying at the small Pennsylvania school, the Huntington Class of 2004 member met her fiancée, Brett Maurer, who quarterbacked Lafayette's football team. "We are currently living in New York City," Ms. Ellman said about the couple. A June 2012 wedding is planned.
While Ms. Ellman goes about teaching, Mr. Maurer is in his second year of studies at New York University School of Law. He is particularly interested in various sectors of public interest law.
During her years at Huntington High School, Ms. Ellman captained the varsity tennis and softball teams, played basketball, was vice-president of the Spanish Honor Society, a member of the National Honor Society, High Honor Roll and the founder and president of Huntington's chapter of Habitat for Humanity.
Ms. Ellman spent time abroad in Rome, Italy during her junior year at Lafayette and will always remember the experience. She was a member of the Delta Gamma sorority and participated in a variety of community service activities, including adopt-a-grandma and volunteering in a pre-K school. She was even on a competitive ski/snowboard team at the school.
After obtaining an undergraduate degree and prior to moving to New York City, Ms. Ellman worked full-time for Sports 4 Kids, a branch of Americorps, an independent federal agency that encourages public service through volunteering. She worked at an inner -city school in East Baltimore that housed students ranging from kindergarten through fifth grade.
Impeccable in her speech and academic approach, it is not at all surprising to Huntington teachers that Ms. Ellman is today standing at a chalkboard herself. She's still displaying the same traits others saw in her so many years ago.