Booster Club Enjoys Stunning Day
of Golf
On what might end up being the most stunning of all fall days this year, the Huntington Booster Club enjoyed a day of golf and dinner at the Indian Hill County Club in Northport on Monday.
More than five dozen golfers played the 18-hole championship course and later helped form a crowd of about 100 at a sumptuous dinner held in the historic clubhouse. The event raised thousands of dollars that will be used to support the organization's ongoing initiatives.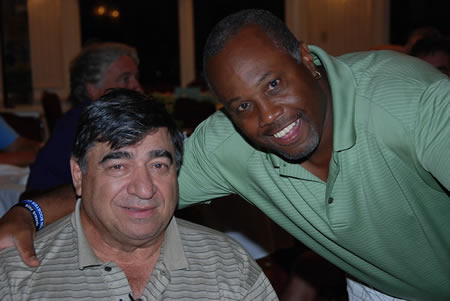 Dozens of parents, current and former coaches and players and school officials were on hand, including Superintendent James W. Polansky, Director of Athletics Georgia D. McCarthy, Assistant Principals Angelo Noce and Jarrett Stein and School Board President Emily Rogan.
The Booster Club has donated more than $150,000 in recent years to support its grant program and scholarships, refurbish exercise and strength training rooms and purchase equipment.
Golfers began arriving at mid-day to register and practice on the driving range and putting green. Among the participants was former Blue Devil football coach John Paci, Jr. and his younger son, James, a former Huntington quarterback and current orthopedic surgeon at Stony Brook University Hospital.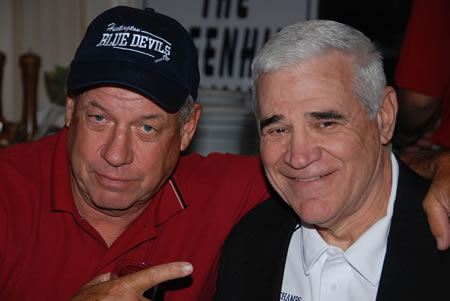 "We had an incredible day," said Barbara Cutrone president of the Huntington Booster Club. "The weather was perfect. Everyone had a great time. We were very pleased with the turnout considering the tough economic times we are in."
Former School Board President Bill Dwyer banged out the day's longest drive and some participants shot close to par on the magnificent course that features fairways along the shores of the majestic Long Island Sound. Putting greens reportedly ran fast, several players said.
Past Booster club honorees Charlie Forte, Hutch VanderSchuyt, Steve Henry, Todd Jamison and Karen Fischer were also on hand, along with 1959 Huntington alum and current state Supreme Court Justice W. Gerard Asher.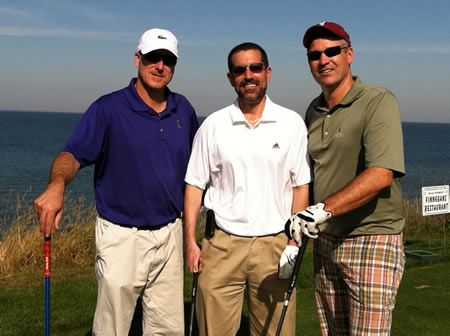 Nearly four dozen baskets stuffed with goods and gift certificates were raffled off. The dessert table proved to be a popular destination following dinner. It was jammed with an assortment of delectable treats.
"It was a really fun day," said PTA Council President Bari Fehrs, who joined with Booster Club volunteers in helping to make sure the event ran smoothly. "We couldn't have asked for nicer weather. It was a perfect afternoon."