College is Incredible for Shayne Larkin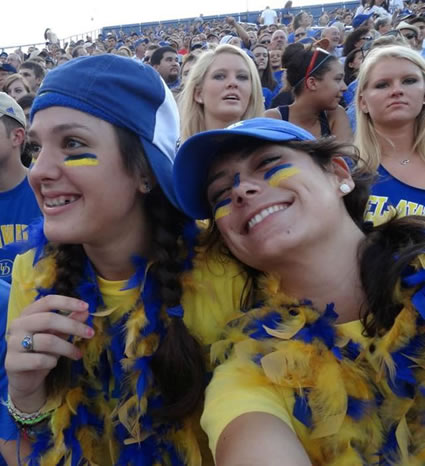 Shayne Larkin isn't embarrassed to admit she misses her home. But, that doesn't mean she's not having the time of her life at the University of Delaware, where the Huntington High School Class of 2011 member is in her freshman year.
"I miss my home," Ms. Larkin said last Sunday night. "I know this weekend is the fall festival and I'm insanely jealous of everyone that gets to be there. I recently got an e-mail inviting me to my 'favorite blood drive' on October 14th in the gym and I am devastated that I cannot get nauseous and frustrate many nice nurses in the gym another time."
Ms. Larkin's sense of humor is legendary and it shows no signs of abating any time soon. She was a high achiever at Huntington High School and took the lead in a number of initiatives. She won numerous medals as a top member of the crew team and played a key role in the creation of the environmental club,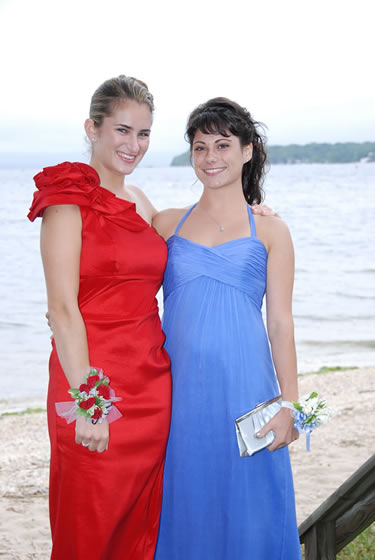 "College is incredible," Ms. Larkin said. "I'm never bored! Whether I'm volunteering in some random student organization, playing Frisbee, doing club sports or studying, I'm always occupied and very much fulfilled. I love my classes so much!"
The teenager is majoring in sociology at UD and taking an introductory course in the subject this semester, "which I'd recommend to anyone," Ms. Larkin said. "In it you look at things like gender and race as social constructions, as opposed to biological ones, as many of us do. It's riveting and I truly feel I'm going to leave the first semester a more enlightened human!"
The Huntington alum is also enrolled in anthropology, theater and Spanish courses. She plans on carrying an academic minor in Spanish and studying in Spain at some point in her college experience.
"I definitely want to know everything that's being taught to me, which I've experienced before in many high school courses, but never all of them at once like I'm experiencing here at UDel," Ms. Larkin said. "It's amazing! I can't wait to delve deeper into my major and hopefully study abroad in Spain soon!"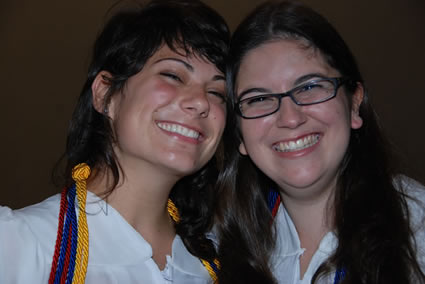 Ms. Larkin wanted to continue her rowing career at the University of Delaware, but her plans unexpectedly changed. "Turns out I'm not tall enough to row on the girl's NCAA Division I team," she said. "So I'm a coxswain, the little person that yells commands at rowers in the boat, on the boy's club team! It's a very, very different perspective being the cox instead of the rower, as well as being on a boy's sports team. The boys are mostly gigantic and smelly, but very nice, and there are other female coxswain's like myself who I've become close with."
It's only a little more than a month into the fall semester and Ms. Larkin is already "pretty involved in UDel's Circle K organization, which is like Key Club, but at the college level," she said.
The teenager is on Circle K's Project Eliminate committee, which will attempt to raise monies to provide pregnant women with inexpensive vaccinations aimed at maternal and neonatal tetanus. "The vaccination only costs about two dollars, but to the women who need it, it is not very affordable or accessible," Ms. Larkin said. "This one vaccination saves children from an immense amount of pain in the days following their birth and leading up to their death. It's great because you sacrifice so little to help someone in such an enormous way, sort of like a blood drive."
 The Huntington grad plans to be involved in the UD student government organization as a "general member" and attend meetings, "so that I can get my student gov fix," laughed Ms. Larkin.
"There was a club fair the second week of school where I signed up for a bunch of clubs that occasionally e-mail me with little events on the weekends that I like to jump in on," Ms. Larkin said. "I'm all over the place. It's really a great time."
Although she is thoroughly enjoying her first semester on the UD campus, Ms. Larkin is not about to forget her hometown. "I love and miss Huntington so much," she said.