Humanities Chair Participates in Democracy Exchange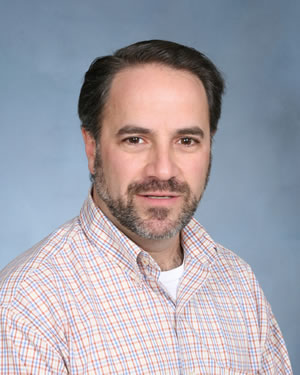 Joseph Leavy is serious about his craft as well as his rights and responsibilities as a citizen of the world. The chairperson of humanities in the Huntington School District, the veteran educator heads the English and social studies departments and tries to set a good example for fellow faculty members and students.
Last summer, Mr. Leavy participated in a two-day international democracy exchange sponsored by the renowned Kettering Foundation. He is attending a similar exchange in Dayton, Ohio this week, with Kettering supporting his participation with other educators, university professors and researchers at Kettering who have been exploring the effectiveness of educational programs in advancing the processes of democracy.
"The main concept of the instructional approach is to teach students how to extend beyond debate, partisan or otherwise, when addressing issues that are urgent, and implement a forum process which is deliberative," Mr. Leavy said. "The approach guides students, and hopefully they and all citizens can learn how to deliberate. Unlike debate where two sides compete to win at the other side's expense, deliberation seeks win-win solutions by finding common ground to critical issues."
Among the sessions that Mr. Leavy will participate in this week is a discussion involving teachers and researchers of the pending materials for an upcoming forum focus booklet on America's role in the world. "The issue booklet allows for moderators and teachers to facilitate a deliberative forum on three possible approaches, which an informed and educated citizenry/public can and will advise our national leaders about," Mr. Leavy said.
Once Mr. Leavy returns from Ohio he will get right to work. "We will be sharing and exploring effective methods in implementing this as a teaching tool, as well as how my office in district can encourage and support those social studies and English high schools in surrounding districts to access this method and approach," he said. "All this is toward the end of advancing the hard work required to fulfill the promise of democracy, where citizens inform their leaders of the 'will of the people.'"