Huntington Girls' Tennis Opens League Play Strong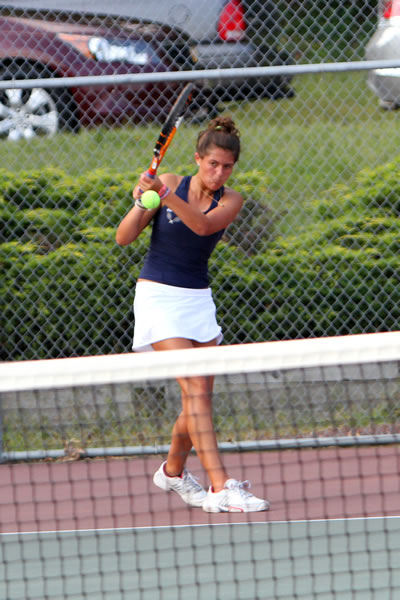 The Huntington High School girls' tennis team opened the Suffolk League II season with a 5-1 mark, with its only loss coming at the hands of undefeated league leader Northport.
"I am really pleased with the development of our team this season," said Jamie Fishlow, Huntington's longtime head coach. "We have a strong nucleus of juniors who lead the team. Everyone has contributed and has had their share of wins. I feel that our doubles teams are really improving in all areas - strategy, skill and teamwork. Singles are doing well in the league. The top three all have a 5-1 record."
The Blue Devils are 5-3 overall, with two non-league losses. "This year I scheduled strong non-league teams so we could play stronger teams, which will help us down the road," Fishlow said. "In League 2 we need to come in first to make the playoffs, so that may be tough. I remain optimistic."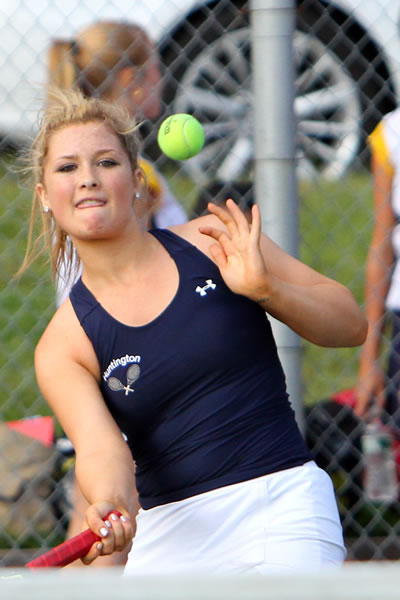 Huntington is currently in second place after dropping a match to Northport. "They have a pretty strong team, but we hope to sneak up on them in the next match," Fishlow said.
Singles players Olivia Ammirati (No. 1), Kym Corley (No. 2) and Samantha Bindrim (No. 3) are all 5-1 in the league. Jamie Brown and Samantha Dever are 4-2 in No. 1 doubles and Melanie Grossman and Kristin Hartmann are 6-0 (7-1 overall) in the No. 2 slot. Marissa Schedler, Elizabeth Wichter and Beth Coneys round out the team.
"The team is tight knit and they are starting to learn about how hard they need to work to compete," Fishlow said. "It has been a very satisfying season so far."