Danni Cerezo's Glass is Always Full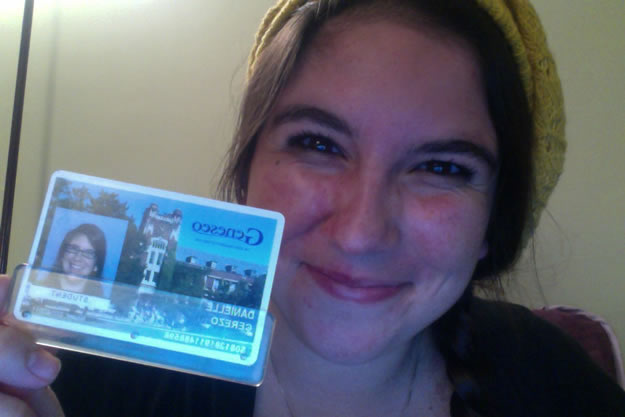 The glass is always full for Danielle Cerezo, who is well-known for her upbeat personality and sunny disposition. Her mere presence in a classroom brightened more than a few days for her Huntington High School classmates and teachers.
Ms. Cerezo graduated last June with Huntington's Class of 2011. While she has moved on with her life, the teenager still possesses that same positive outlook at SUNY Geneseo where she is in her first semester.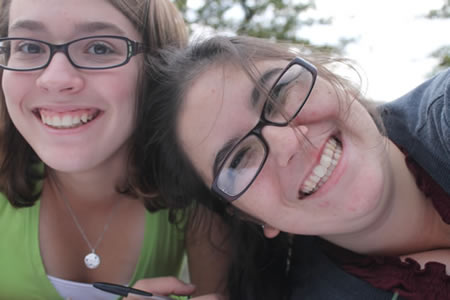 "College life is treating me really well," the Huntington alum said during a recent interview. "I absolutely love the campus and all of the people here."
Ms. Cerezo, who is widely known as Danni, was among the top graduates of last year's senior class. She participated in numerous high school clubs and was a member of A World of Difference, the Key club and the yearbook staff, treasurer of the Class of 2011, president of Grandfriends, historian of the National Honor Society and the student director for the drama club's fall and spring productions.
"It's really nerdy, but the sunsets here at Geneseo are probably one of the most incredible things you'll ever see, probably since you can see for miles in any direction anywhere on campus," Ms. Cerezo said. "Speaking of the miles in any direction, one thing I love about Geneseo is that it is surrounded by farmland. It may seem weird to like not being surrounded by options for the weekend, but there are plenty of things to do here, like playing human foosball or seeing a hypnotist in the College Union."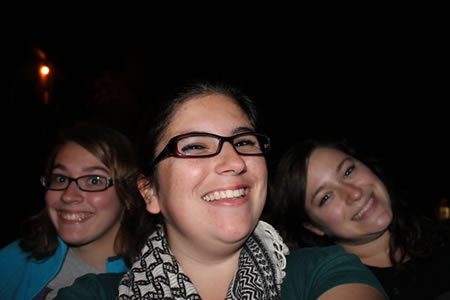 When it came to deciding which college to attend, Ms. Cerezo had a variety of options, thanks to her strong high school academic performance. Her ultimate choice seems to be an excellent fit for the teenager. She plans to major in biology.
"The community here is really tight and you can see the love that all the students and faculty here have for the campus," the Huntington grad said. "No matter where you go, you see someone sporting a Geneseo sweatshirt. The school pride here is amazing."
Ms. Cerezo is taking preliminary courses this semester for her biology major, as well as an elective titled The History of Theatre. "It's a fantastic course that really goes in depth about how theatre started and how it's evolved since its beginning," she said. "Right now, we're studying theatre in Greek culture, and since I love Greek mythology, it's a class I really look forward to."
While Ms. Cerezo is very serious about her studies and is planning for a career as a veterinarian, she enjoys her free time, although she doesn't seem to have much right now. "I'm always running around campus to another meeting," she said. "I'm involved in several clubs, including the biology club, pre-veterinary club, and the Geneseo book club."
As the pre-vet club's historian, Ms. Cerezo plans to put her camera "to good use," she said. At Huntington High School, she became known as one of the top young photographers at the school and hasn't lost interest in the field.
"I also plan on joining the Rotaract club here on campus, as well as Circle K, both of which are service based organizations," Ms. Cerezo said. "One of my favorite activities at Geneseo is definitely volunteering at a horse rescue. Every week I help out with grooming, feeding and taking care of the horses. It's really dirty work, but it is a very welcome break from my hectic schedule."
At Huntington High School's Senior Academic Awards Night last June, Ms. Cerezo won a $3,000 Rotary Club scholarship as well as a $500 PTSA scholarship.
"There are times where I'll stop and think about everyone back home," Ms. Cerezo said last week from Geneseo. "It's really weird that I'm not working with the actors in drama club anymore, I wish them all the best in their upcoming production of 'A Midsummer Night's Dream' or sitting in an AP Biology class with all of my friends. But, I'm so excited about my future here at Geneseo and I promise I'll make an appearance soon!"