Community Rallies Around Walk 4Love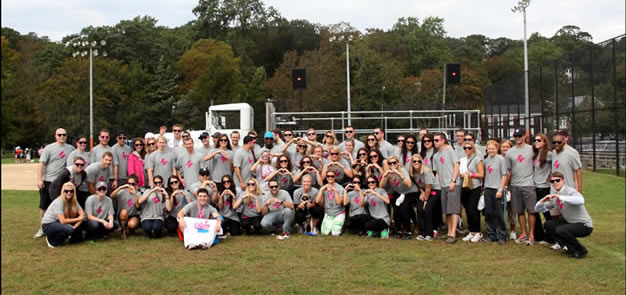 Huntington wrapped its arms around Jana Piccola one more time at the third annual Walk 4Love 5K walk/run, which drew 700 participants and raised thousands of dollars to fight pediatric cancer at Memorial Sloan-Kettering Cancer Cener.
"The walk was terrific once again," said Caitlin Latini, the event director.  "It never ceases to amaze me the amount of support we have here in the community. While I've grown up in Huntington, this tight-knit community is astounding to me. We haven't received a final number for how much was raised yet. We're waiting for a count from the raffle and silent auction, but we had over 700 people, which is phenomenal."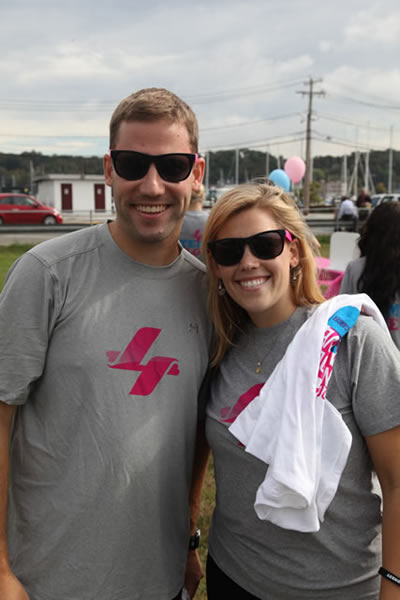 Ms. Piccola's story is well known throughout the community. As a 16-year Huntington High School junior she was diagnosed with stomach cancer that required long and intensive, but ultimately successful treatment. She graduated on-time with the Class of 2004 and headed off to Quinnipiac University. Four years later as a college senior she found herself terribly ill again. Diagnosed with leukemia, probably a side effect of her earlier treatment, she lost a brave battle with the disease in October 2008. She was just 21.
This year's Walk 4Love drew plenty of backing of the business community, which donated a variety of goods and services. "We even had support from a number of local sponsors, including Tropical Smoothie, Huntington NYSC, Francine's Fashion Boutique, Munday's Restuarant, Black & Blue Seafood Chophouse, Rookies Sports Bar and more," said Ms. Latini, who graduated from Huntington High School in 2004 with Ms. Piccola.  "The New York Islanders joined us for the day, as well Honest Tea and Splashes of Hope."
The 5K race was very competitive as Brian Malone held on to win his third consecutive Walk 4Love in a time of 19:24, a mere two seconds ahead of second place finisher Eric Seely. Michael Lamb (19:56), Kevin Carrol (20:01), Lindsey Block (21:09) and Steven Palacios (21:27) rounded out the top six finishers.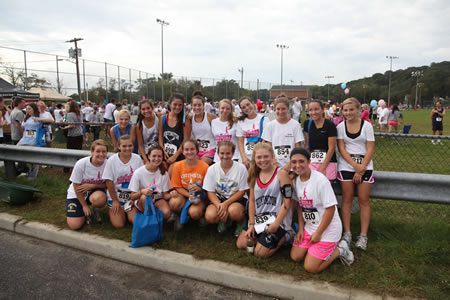 Participants included a mix of serious runners, current Huntington High School team members, Huntington teachers and administrators, hundreds of alumni, as well as a cross-section of the Huntington community. More than a few entries came from out of state for the race.
A group of about 100 volunteers, most of whom were high school or college friends of Ms. Piccola helped keep the event running smoothly. "Overall, it was a great, successful day," Ms. Latini said.  
Visit http://results.active.com/pages/searchform.jsp?pubID=3&rsID=117397 for complete race results.