Blue Devil Field Hockey
Looks to Finish Strong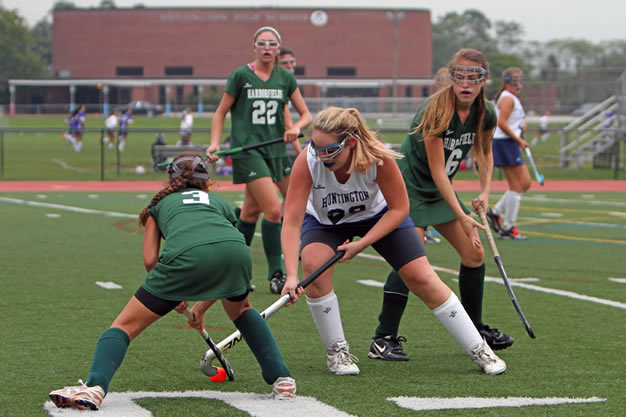 This year's Huntington High School field hockey team has nine seniors on its roster, including a trio of four-year starters. The squad has struggled so far this season but still hopes to put together a winning streak and qualify for post-season play.
Sarah Kate Smith, Madison Biernacki, and Colleen Wright are all in their fourth year on the Blue Devil varsity. The three are serving as team captains along with Samantha Palmer.
Huntington head coach Jillian Talleur called senior goalie Maggie Lombardo "a powerhouse" and she really is. The Blue Devil defense stepped it up several notches last week against Northport, after dropping earlier games against Ward Melville (4-0) and Harborfields (3-0). "They work together so well and have grown as a unit," Talleur said.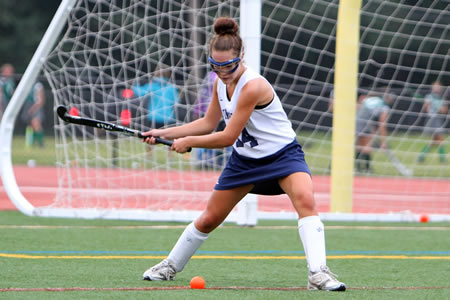 High-flying Northport is 4-1 in league play, but couldn't break Huntington's defense. The team's battled to a scoreless tie through regulation and overtime periods. The game was finally decided on penalty strokes with the Tigers coming out on top, 2-1. Lombardo recorded 17 saves.
"We are working out some mental issues on the field and against Northport we played a complete game, but lost in triple overtime on sudden death strokes," Talleur said. "They proved to themselves that they can play top teams and win if they start the game strong and finish strong."