Trophies Piling Up for Blue Devil Band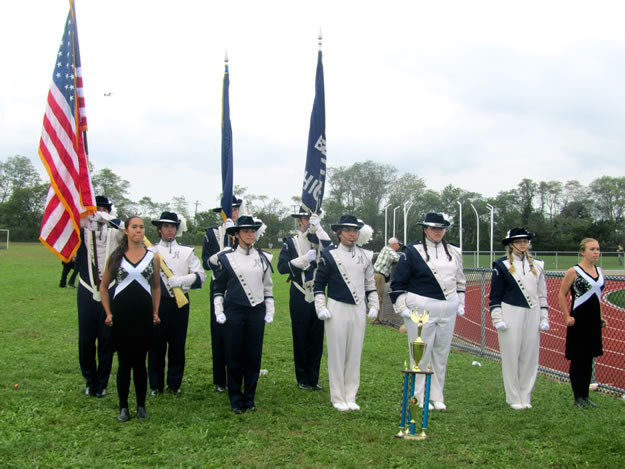 The Huntington High School Blue Devil marching band is celebrating another victory after capturing first place at last Saturday night's New York State Field Band Conference competition at Walt Whitman High School.
"Words can't describe the feeling you get when you see the kids so excited," said Jason Giachetti, co-director of the band. "They worked so hard and I'm so proud of them. Keep up the hard work, the sky's the limit!"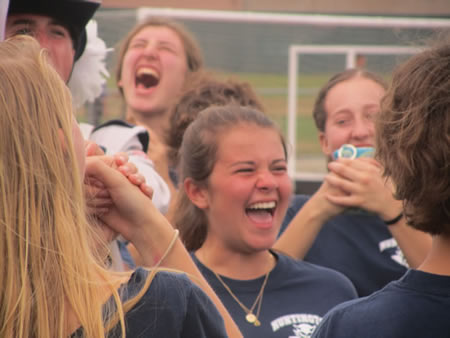 The Blue Devils opened the fall season with a fourth place finish at Brentwood High School. Huntington scored 67.4 in the six team field. A week later the Blue Devil band took the field at Copiague High School, winning first place honors with a score of 73 and topping bands from East Ramapo, Walt Whitman, Garden City, Oceanside, Lindenhurst and Sachem.
Last weekend Huntington nipped Sachem by three-tenths of one point. The close call is expected to keep the Blue Devils on their toes during rehearsals this week and next Sunday when the band competes at Arlington High School.
"The 2011 Huntington Blue Devil marching band is a great group of hard working kids who care about giving their best each time out on the field," said Brian Stellato, co-director of the band. "I can't wait to see how much this group will accomplish by the end of the season."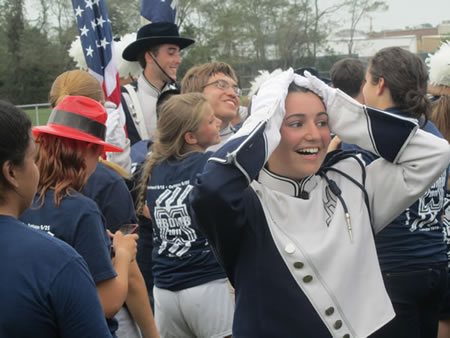 The band's drum majors are Justin Loscalzo, Annie Coffey and Laura Ironman. The field major is Alicia Ortiz. This year's Blue Devil field show is titled "X!" It takes the crowd through a musical journey of various styles and moods, including "X-Clamation, X-Celeration, X-Haustion, X-Aggeration, X-Otic and X-Polsion," according to the band directors.
Following next Sunday's competition at Arlington, Huntington will perform at halftime of the October 15 varsity football game, host a home show and perform an exhibition on Sunday, October 16, march in the Homecoming Day parade and perform at halftime of the football game on Saturday, October 22 and later compete at Mineola High School that night and travel to the Syracuse Carrier Dome for the state championships on Sunday, October 30.