Brielle Blatt Does it Her Way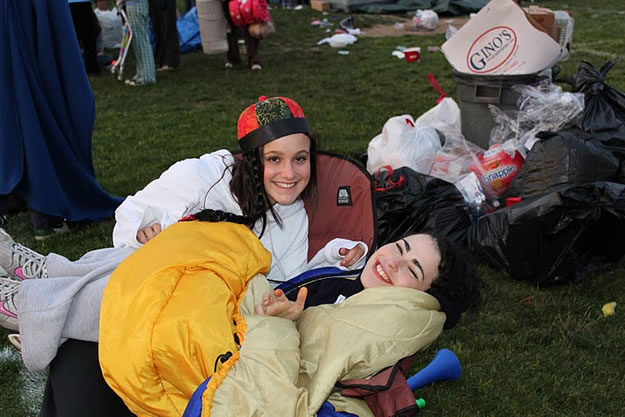 Brielle Blatt cannot be easily defined. Since moving to Huntington as a first grader, she has made a wide variety of friends from just about every socio-economic background. She's proud of crossing boundaries and bringing others together through all the different high school clubs and activities the teenager has participated in over the past four years.
Ms. Blatt leads a hectic life. She played on the varsity field hockey team this fall, is a member of several honor societies and participates in the drama club and chamber choir. "I am proud to be able to balance being an athlete, a scholar and a performer, all of which are activities that I enjoy," the senior said.
Like nearly every senior, Ms. Blatt is in the midst of the college application process. She was accepted by Tulane University in New Orleans with a merit based scholarship of $25,000 annually or $100,000 over four years. "My parents and I are so thrilled about the scholarship," Ms. Blatt said. "From the moment I stepped foot on Tulane's beautiful campus, I had a good vibe from the atmosphere around me. I had a great opportunity to receive a tour from Huntington High School grad Kara Grossman. Her enthusiasm about Tulane was genuine and passionate. Tulane's location in a culturally enriched area is welcoming."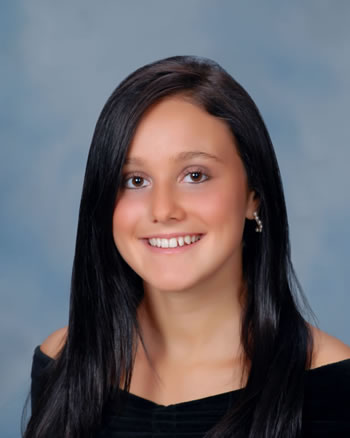 Ms. Blatt visited Tulane during a trip with Huntington's Habitat for Humanity chapter to New Orleans to help rebuild homes destroyed several years earlier by Hurricane Katrina. Hurricane Katrina had an emotional impact on me," the teenager said. "My parents' business suffered greatly from the disaster. This raised my awareness and led me to learning more about what I could do to make a difference. I recall having garage sales with my friends during elementary school to raise money for the cause."
The Huntington senior intends to continue volunteering with Habitat for Humanity during college. "By attending Tulane, I would enjoy contributing to one of the country's 25 'most service-minded schools,'" Ms. Blatt said. The teenager has also been accepted by the University of Pittsburgh Honors College. She's still waiting to hear from Harvard College, the University of Virginia, Cornell University, Binghamton University, the University of Miami, Boston University and SUNY Oneonta.
Undeclared College Major
"I plan on entering college as an undeclared major," Ms. Blatt said. "I am considering doing something in the sciences or even in communications. I want to take a variety of classes as a freshman so that I can find exactly what I love!"
In each of the past two years, Ms. Blatt has served as historian of the high school's National History Day club. "NHD is a nationwide contest in which students
conduct extensive research projects in order to prove an original thesis based on an annual theme," she said.
Ms. Blatt has worked closely with Lauren Desiderio, a Huntington High School social studies teacher who is the NHD faculty advisor. As a sophomore, Ms. Blatt teamed up with classmate Brad Dwyer on an exceptional NHD exhibit on the whaling industry. The project advanced to the Long Island regional finals. Ms. Desiderio was Ms. Blatt's social studies teacher that year and she mentored the teenager throughout the NHD process.
"After making it halfway to the nationals, I was determined to advance further in the competition the following year," Ms. Blatt recalled. "As a junior, I worked with Samantha Palmer and we developed an exhibit on Robert Moses. Our project made it all the way to the national level. The whole experience was incredible."
The process required intense effort. "We worked to improve our project for nearly 10 months prior to the competition," Ms. Blatt said about last spring's experience. "Our journey to the top was thrilling. We had such pride and passion for our project." The pair even nicknamed the exhibit, "Robby."
"This year has been too stressful and crazy to actually participate in the contest," Ms. Blatt said about the NHD competition. "Instead Samantha and I will help two juniors with their project on the Triangle Shirt Waist Factory."
Plate is Always Full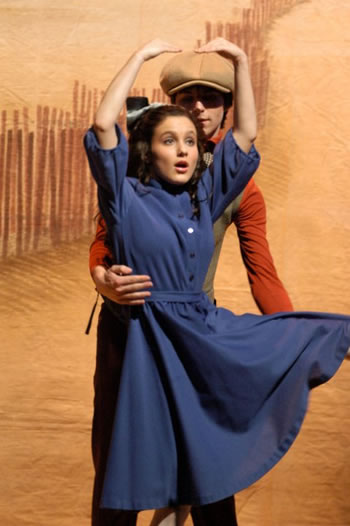 The senior's plate always seems to be full. She often volunteers at St. Hugh's soup kitchen rather than sleeping late and having what she calls a "lazy Sunday." Ms. Blatt finds "providing meals to those less fortunate a rewarding experience. I look forward to serving and interacting with local residents. It is very gratifying when I see that they are grateful when I provide them with a social outlet during hard times."
Voted "Most Theatrical" by classmates for the 2012 Huntington yearbook, Ms. Blatt has found participating in the drama club to be "an incredible experience." She looks forward to participating in the high school musical each spring.
"From the start, I knew I had a passion for the stage, most notably dancing," Ms. Blatt said. "As dance captain, the choreographer teaches me the dance routines. I memorize them and then teach them to the cast. Although I am in a leadership position, I collaborate with the rest of the cast. When faced with obstacles throughout the process, I exchange ideas with my peers about the routines."
Met Amazing People
Through her participation in the drama club, Ms. Blatt said she has "met the most amazing people." She counts English teacher and drama club faculty advisor Michael Schwendemann in that cherished group. "He's great," the senior said. "He has taught me so much."
Like many of her classmates, Ms. Blatt made strong connections with several teachers. She credits Dame Forbes and Deborah Beck for sparking her passion for the sciences. "Mrs. Forbes, my 10th grade honors chemistry teacher, helped me develop great study habits," she said. "If you ask her, she'll tell you that I visited her at least three times a week for extra help. As secretary of the Science National Honor Society, I still keep in touch with Mrs. Forbes, as she is one of the advisors of the society."
As Ms. Blatt's 11th grade AP Biology teacher, Ms. Beck "always found a way to
make the class fun, despite the enormous work load the course requires," the teenager said. "She has taught me so much more than just cells and plants. She helped me become a student eager to learn more. She has taught me how to be an organized student."
OOMPAH Student Helper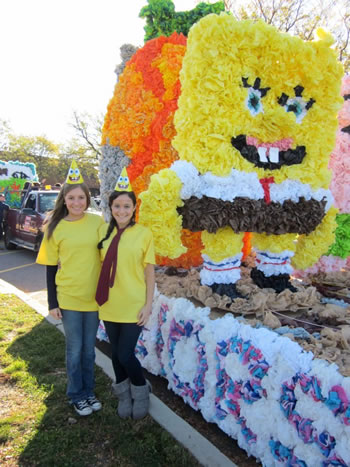 In each of the past two summers, Ms. Blatt has worked in OOMPAH's summer arts enrichment program. "As a student helper, I worked with my chamber choir teacher, Mrs. [Veronica] Mainville to produce a show based around Disney songs," the senior said. "I love Mrs. Mainville. She's awesome. She has so much positive energy and she always works hard to make sure her students work to their full potential. I have learned a lot of teaching techniques from her. Through OOMPAH, I coach children 7-12 years of age in dance and theater arts techniques. I choreograph specific dance routines weekly for the camp performance. I love the kids that I have met through this experience. I now babysit a few of the girls from the dance class. I look forward to working with Mrs. Mainville again next summer!"
Although separated by hundreds of miles, Ms. Blatt keeps in touch with her drama club friends who have moved on to college. She visited Rebecca Deegan at the University of Delaware in September and plans to visit Alexandra Kiley at Harvard and Louie Contino at Emerson College in December. She will be traveling to Boston with her best friend, Kristina Casale. It's a mission of support as Ms. Casale is auditioning for Berklee College of Music that weekend.
Brother is Role Model
Ms. Blatt has surrounded herself with high quality people, but still relies on someone very close for important advice. "I like to think of my brother, Dillon as my role model," she said. "He will be graduating Binghamton this coming spring. We keep in touch by calling each other a few times a week to catch up. His maturity and intelligence has inspired me to work hard and to value my school work. He always motivates me to keep going!"
Ms. Blatt is savoring every single day during this, her final year in Huntington. "Senior year is bittersweet," she said. "High school has treated me pretty good. I will miss all of my friends, teachers, family and my puppy Ella. I am excited for the next stage of my life."