Huntington Relay for Life
Plans Unfolding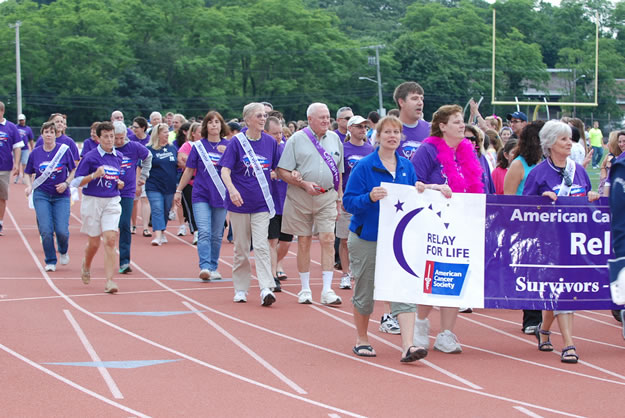 There are plans afoot to hold a sprawling Relay for Life in Blue Devil Stadium next June 10-11. A group of Huntington High School students has been meeting with administrators and American Cancer Society officials to iron out details of what is expected to be an event that will attract upwards of 1,000 participants.
"Relay for Life is a large fundraiser where community members come together to raise money for cancer research," explained Marie Clifford, a Huntington senior who is playing an integral role in planning the event. "Our Relay for Life we will be the first totally student run Relay on Long Island. We are hoping for many students throughout the district to come out and support this event."
Huntington seniors Alexandra Martinolich and Joseph Straub are also deeply involved in putting the host plans together. The group is working through the National Honor Society at the school and has gained the support and assistance of NHS faculty advisor Joseph Cohen. Huntington High School has never before hosted the event.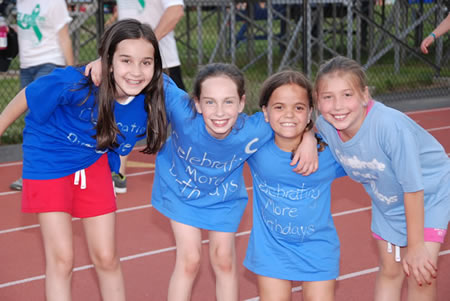 Student organizers hope to raise $50,000. The group pegs costs at $5,000, which they hope to defray through pre-event fundraising. Relay for Life events feature teams with each member raising a specified amount of money to secure their spot at the overnight session.
Huntington students participated in last May's Relay for Life at Northport High School. Participants in the event typically gather around the school track at the host school and take turns walking or running laps between 6 p.m. and 6 a.m. in moonlight or rain. When they aren't circling the track, the teenagers are sleeping, reading or socializing. Entertainment is provided for off-track time. Why the overnight schedule? Organizers say it's because "cancer never sleeps."
"We will have a survivor talking about their story and then host a dinner for survivors in our community," Ms. Clifford said about the Huntington event. "It is great community service and everyone can play a part in this event."
Relay for Life events are usually highlighted by a luminaria ceremony. After the sun goes down the host track is lined with small paper lanterns with candles to honor both cancer survivors and those who have succumbed to the insidious disease. The candles are allowed to burn throughout the night as a remembrance. Musical performances, dance troupes and "Midnight Madness" help keep spirits high.
The student organizers are working with American Cancer Society liaison Jaime Pacheco "Although everything is not set in stone we hope that this event will open on June 10 and close on June 11," Ms. Clifford said.
More than 3.5 million people throughout the world participate in annual Relay for Life events.