Matt Curley Gets Untracked at Loyola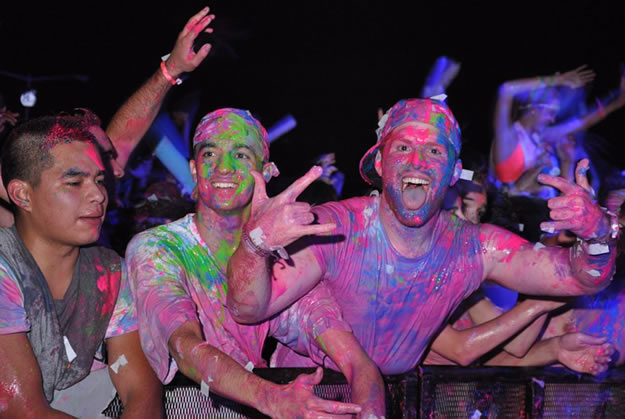 As Matt Curley settles into life on the Loyola University of Maryland campus, his friends and admirers back in his hometown are observing from a distance with pride. The Huntington High School Class of 2011 member couldn't have been held in higher regard by his teachers and classmates.
At Loyola, Mr. Curley has already enjoyed some memorable experiences that he will probably remember the rest of his life. During the basketball team's recent "midnight madness" festivities, the Huntington grad sunk a half-court shot, earning an ovation from the big crowd along with free books for the spring semester. "I can't wait for my next four years here," he said. "It's going to be a fun journey."
Mr. Curley is enrolled in computer science, calculus, philosophy, microeconomics and writing classes this fall. Some of the courses are on his schedule because the teenager was originally intending to major in mathematical sciences. "Recently I changed it to psychology, so next semester I'll be taking more courses that focus on that field," he said.
An Adjustment Period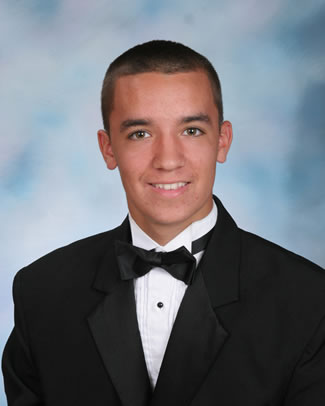 Like most freshman, Mr. Curley has battled through a period of adjustment before getting untracked. "College is going really well," he said. "It started out shaky because I missed Huntington a lot. I missed my family and my friends especially, so it was hard being away from them. I really value the friendships I have with my best friends and my family, so them not being in the same town, or even the same state really was tough."
As he's adapted to college life, Mr. Curley has crossed paths with hundreds of new people. "I've made a really great group of friends at school," he said. The group of seven guys calls itself the "Wolfpack."
"It's a nice mix of three kids from New Jersey, one from New Hampshire, two from Miami, Florida and me from New York, so I hear a completely different vocabulary and slang from these kids," Mr. Curley said about the "Wolfpack." "It's pretty interesting. The majority of the school is from New Jersey and Long Island so I knew a good amount of people going into school and I would say there are about 15 kids from Cold Spring Harbor and Huntington that I see around and spend my time with throughout the week."
Blue Devil Letter Winner
At Huntington, Mr. Curley played on the varsity soccer team as a junior before switching to football as a senior and becoming an extraordinary kicker for the Blue Devils. He was named MVP of the special teams unit. He also earned two varsity letters in baseball, serving as captain his senior year. He was a member of the English honor society and Natural Helpers and participated in the Huntington Interfaith Homeless Initiative.
Loyola has a bustling campus, but the clubs and extracurricular activities that Mr. Curley wanted to get involved in conflicted with his schedule. "During the spring semester, I am going to be trying out for club baseball or club rugby," he said. "I also have a second interview scheduled for a catering job on campus that pays $14 an hour, so I really hope I get that."
Mr. Curley's academic plans center on obtaining a BS degree in psychology and then pursuing a master's degree with a focus on a more specific area. "Right now I'm leaning towards sports psychology, but it may very well change," he said.
Loyola a Perfect Fit
Loyola seems to be a perfect fit for Mr. Curley. "I don't really have too many bad things to say about the school," he said. "I think it's a great fit for me. It is on the smaller side, but I like that because when I walk around I know a majority of the people I see."
At this time last year, Mr. Curley was living the life of a high school senior. That's all changed now. "College is different from high school in the sense that you are on your own," he said. "You don't have your parents nagging you to study, or to do homework. It is 100 percent your responsibility to do everything. Huntington High School definitely prepared me well for college. An example is how the calculus course I'm taking now is just like the AP calculus class I took in high school, so I am seeing a lot of material that I've already learned."
Loyola doesn't sponsor a football team and Mr. Curley thought that would be a problem since he loves the sport. "But, Johns Hopkins and Towson both have really good football teams and they are both within 10 minutes of Loyola, so I go to watch those games on Saturdays," he said.
Social Scene is Different
Since it's a Jesuit school, Loyola's social scene is different than that of many of Mr. Curley's friends. "There are no fraternities or sororities so my friends and I tend to go out to the Inner Harbor or Fells Point," he said. One Loyola priest, Father Jack, has acted as a mentor of sorts for the Huntington teenager this fall.
Mr. Curley had the scare of his life last June when sepsis put him in the hospital in critical condition. "Since then I have become very active in Sepsis Alliance," he said. "I'm trying to raise more awareness because almost no body knows what it is, yet it kills hundreds of thousands of people each year." The Huntington alum encourages those interested in learning about "this terrible disease" to log onto www.sepsisalliance.org.
He's all business when it comes to academics, but Mr. Curley knows how to have a good time, too. Since being at Loyola, he's attended a few concerts. "I saw Mac Miller, who is my favorite rapper and I caught a signed shirt from him," he said. "I also went to this event called Dayglow, which is the world's largest paint party."
The Dayglow crowd numbered in the thousands, but coincidentally Mr. Curley just so happened to run into fellow Huntington Class of 2011 alum Jackie Waldron there. She's a freshman at Catholic University of America.
At the fall semester nears its culmination with final exams, Mr. Curley is already in full stride. That comes as no surprise to those who knew him well at Huntington High School.