Traditional Thanksgiving for Southdown Kindergarteners
Thanksgiving is just about as traditional an American holiday as there is. Southdown Primary School is rooted in tradition, not quite as long as the history behind hundreds of years between that first Thanksgiving in colonial America and today, but enough to stretch back to 1954 when the building opened.
One of Southdown's traditions is an in-house Thanksgiving celebration in the days leading up to the national observance. It happened last week when the school's kindergarteners enjoyed a real culinary and artistic feast, stuffing themselves with slices of turkey and all the trimmings and singing songs. Many family members joined the fun.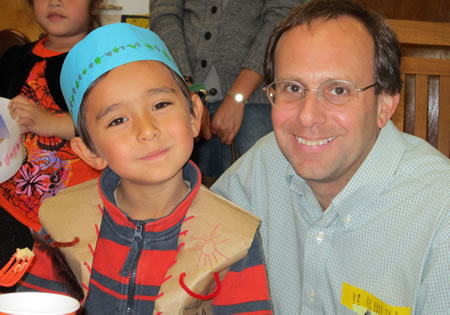 Kindergarten teachers made sure the event was an educational one, crafting lessons about the foods, dress, customs and culture of the early American settlers and the Native Americans that lived here for hundreds of years prior to the arrival of the Europeans. Students learned about how the two groups of peoples happened to come together nearly four centuries ago to share a common meal on a fall day.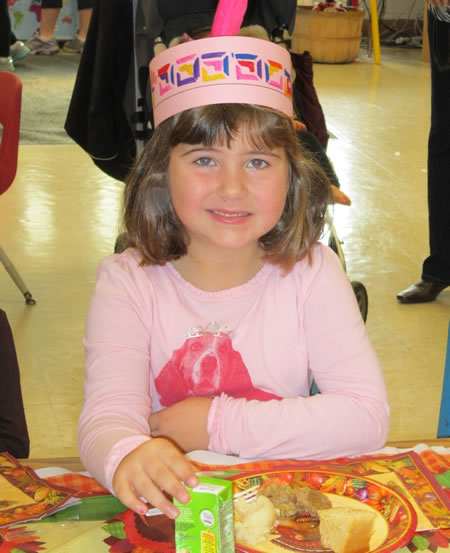 Another aspect of settler life that teachers and students focused upon had to do with the never-ending hard work that was common throughout the period. "Taking it easy wasn't much of an option for the Pilgrims, but they didn't complain and always considered themselves to be very fortunate people," Southdown Principal Michelle Marino said. "So a day was set aside to 'give thanks' and come together with others.
Just like Thanksgiving in America, the Southdown kindergarten feast is a tradition at the school and Mrs. Marino hopes it continues far into the future. "Our students absolutely love it," she said.