New Orleans Suits Diana Frank
Just Fine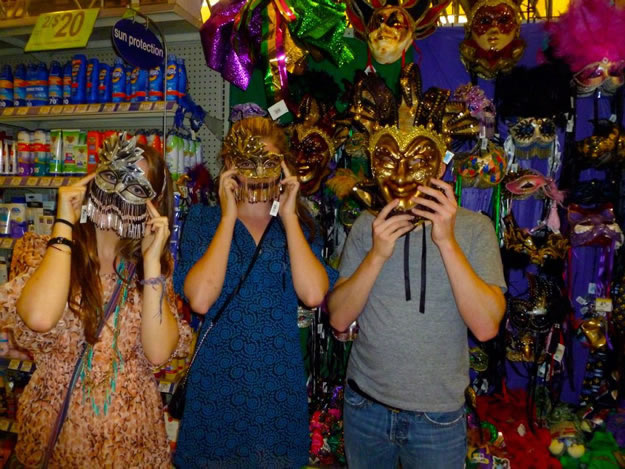 She's only been living in New Orleans for about three months, but Diana Frank already considers the city her home-away-from-home. A member of Huntington High School's Class of 2011, the teenager is a freshman at Tulane University in the charming southern city.
It's been a busy first semester for Ms. Frank, who graduated as one of the top students in her class at Huntington. "I'm taking a theater class called Fundamentals of Acting, French and Spanish classes, Introduction to Psychology and a sociology class called Gender and Society," she said.
Ms. Frank's favorite classes are theater and sociology. The former "because I get the chance to be silly and have fun," and the latter because her professor leads students "in discussions of extremely interesting topics," she said.
During her time at Huntington High School, Ms. Frank was very involved in the extracurricular activities program, including the drama and video clubs, Natural Helpers, Habitat for Humanity, the Blue Devil marching band and the French honor society. She was also a member of the National Honor Society and the science honor society, played on the JV tennis team and participated in the Key club.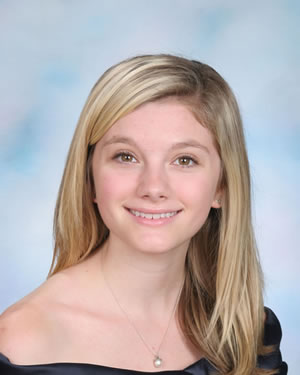 The teenager's experiences at Tulane are already shaping up as memorable. "My school is utterly fantastic," Ms. Frank said. "I feel so lucky to be able to attend school in New Orleans. It has so many opportunities to have fun no matter what your interests are. I've gone to Voodoo Fest, a three day music, art and food festival on Halloween weekend and this past weekend was the Po-Boy Festival, which was delicious!"
From Ms. Frank's perspective there's a lot to like about New Orleans. "One of my favorite things down here is that you can go anywhere and the food is absolutely fantastic, whether it be delicious beignets from Cafe Du Monde, fresh seafood, a famous po-boy or some other type of Cajun food!"
Helping others has always been a large part of Ms. Frank's life and she's been enjoying the "exorbitant amount of service" opportunities in New Orleans. As a member of the co-ed fraternity Alpha Phi Omega at Tulane, she has been an advisor for her pledge class and "I've had a chance to help build playgrounds, help out at pet adoption events and help out at a little kids' school event during Halloween," the Huntington grad said.
"Overall I can say I could not be happier with where I chose to go to school," Ms. Frank said. "There is always something going on either on campus or in the city and with the beautiful weather you can always go for a walk in Audubon Park and do your homework there."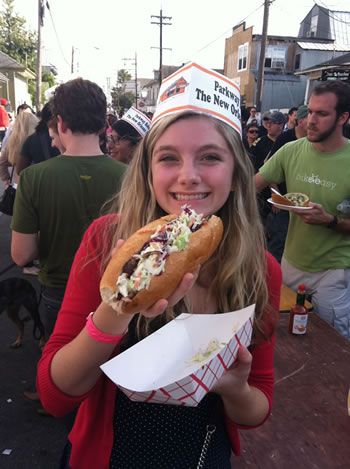 The spring semester looks to be busy, too. "I plan on rushing for a sorority (Tulane has a second semester rush)," Ms. Frank said. "I will be taking a bio class and lab, Intro to Sociology, Intro to Social Psychology and French, continuing in my fraternity and doing more community service events, as well as performing in a show."
During high school, Ms. Frank participated in educational journeys to Italy, Greece and Turkey and went with Huntington's Habitat for Humanity chapter to New Orleans to help rebuild the city after Hurricane Katrina wreaked havoc there. She is constantly on the move.
"Tulane offers so many opportunities to get involved," Ms. Frank said. "The people are so friendly and it's always so much fun!"