Arceri Finishes 2nd in State Diving Championships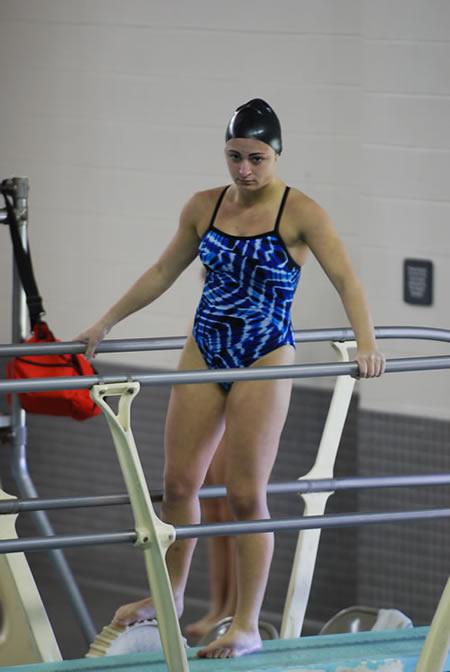 She came, she saw and she almost conquered. Molly Arceri hoped to reach the top five at the New York State Diving Championships. The Huntington High School senior did even better, finishing second in a talented field last Saturday at Erie County Community College in Buffalo.
Arceri, who shattered every Blue Devil diving record in a four-year star-studded career, put on a real show for the state judges. The teenager's score of 464.85 surpassed all but one diver in the elite field of 18. Ballston Spa sophomore Addison Walkowiak captured first place with 506.15 points.
A three-time Suffolk champion, Arceri is headed to Towson University in Maryland on a swimming scholarship. She trains year-round in pools located in Huntington, Eisenhower Park, Hofstra and Flushing.
During the 11-dive competition Arceri moved into second place before later dropping to fourth. The Blue Devil star then staged a late rally and popped back up to second. It was her best state finals finish ever.
"There's something to be said for experience and Molly's previous trips to the state championships helped her feel very comfortable this year," said Meg McConnell, Huntington's longtime assistant coach who works with the Blue Devil divers. "She really had a great finish." Arceri reached the state finals in both her sophomore and junior years, finishing 12th last fall.
McConnell and Huntington head coach Christopher Helmke were both ecstatic with Arceri's performance. "She reached most of her goals," McConnell said. While Arceri missed her goal of breaking the record for highest score by a Suffolk diver in the state finals, her second place finish more than made up for it.
"All of us are so happy for Molly," McConnell said. "She worked hard for this. She earned it."