Arceri Wins Third Straight Suffolk Diving Crown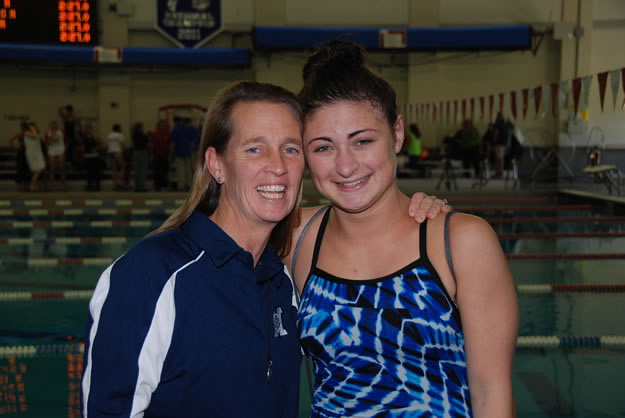 To see Molly Arceri dive is to watch a beautiful series of fluid and graceful movements unfold in rapid succession. The Huntington High School senior won her third consecutive Section XI title last Saturday at Suffolk Community College in Brentwood, coming within 4.5 points of setting a new county record.
"Molly has been doing so well because she is a dedicated, hard worker who has truly found a sport that she not only excels in, but enjoys," said Meg McConnell, the Huntington assistant coach who works with the team's divers. "Besides being an important part of our high school team, she trains year round for diving."
The Huntington star will compete in the New York State Championships this Friday and Saturday (Nov. 18-19) at Erie Community College in Buffalo. Preliminaries will begin at 4 p.m. followed by the semi-final round.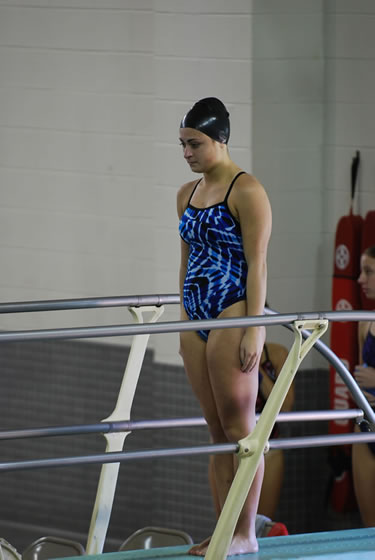 Arceri will attend Towson University in the fall on an NCAA Division I athletic scholarship. Last Saturday, she was clearly the class of the strong field of 14 divers in the Suffolk finals, notching several 9s and a pair of perfect 10s. Her overall score of 499.25 points fell maddeningly short of the county record of 503.75. The score was good enough, however, to easily shatter the Huntington record in the event.
While she was all smiles after the final scores were announced, and she gratefully accepted congratulations from the Suffolk swimming family, Aceri was left wanting more. "I'm satisfied, but I really wanted to break the record today," she said. "I am satisfied," she reiterated.
Arceri trains with the Huntington team during the season, as well privately in pools at Eisenhower Park and Hofstra and in Flushing, Queens. "Molly has a strong athletic background having participated in several sports including softball, lacrosse and gymnastics over the years," said McConnell, who assists head coach Christopher Helmke with the Blue Devil squad. "All of these have helped develop her abilities and strength but also have given her the focus to not only chose diving, but to understand every muscle movement she makes as she is working."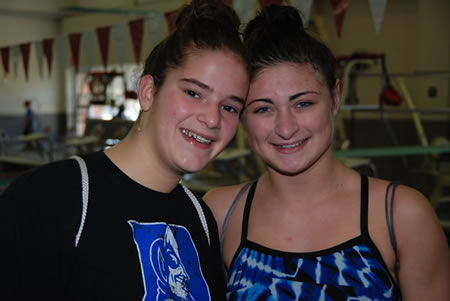 The teenager holds every Huntington diving record and it's believed she is the only Blue Devil to ever score a 10 in diving. "Molly works the board well to get the most out of every dive, has enough power to complete any dive we chose for a meet, continually completes higher difficulty dives and knows how to ensure the best entry possible given any dive outcome," McConnell said. "Her ability to continually up her score and break records is due to her hard work, strong commitment and a solid list of dives she is very happy with."
Arceri finished eighth in Suffolk as a freshman and has been golden ever since, placing 12th in the state championships last fall. She expects to finish much higher this week in Buffalo.
Off the Board: Arceri set a new Huntington High School record for a six dive with her score of 271.95 at the League III Championship two weeks ago, shattering by more than 10 points her own previously held record . . . Arceri's scored of 499.25 at last Saturday's Section XI finals broke the Blue Devil 11-dive mark of 450.60 she also previously owned.