Blue Devils Win Gold at Regatta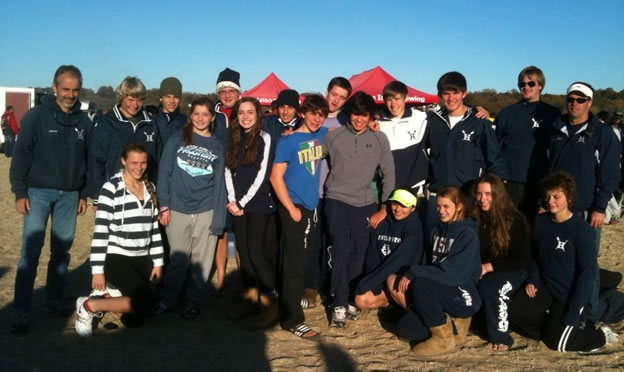 The fall season is off to a great start for the Huntington high School crew team, which turned in a solid performance at the Long Island Frostbite Regatta at Centre Island Beach.
Blue Devil JV men's quad rowers Austin Dunn, Matt Mavrogian, Andy Mollitor and Spencer Young captured gold medals against some stiff competition from many of Long Island's best high school squads.
Huntington's rowers competed in a regatta field consisting of 120 boats over the 3,000 meter course and the Blue Devil team performed well in what should be a rebuilding season following the June graduation of more than 15 veteran rowers.
The regatta, which was hosted by the Sagamore Rowing Association, was a learning experience for many of the Blue Devil boats, which rowed smart and were competitive in their races, missing medals by narrow margins.
The early morning chill and winds that reached 15 miles per hour, gave way to sunshine and light breezes, which made for perfect rowing weather. In all, there were 30 separate racing events contested over the course of the day.
The Blue Devils' fall coaching staff includes Marc Jensen, Tom Kowalski, Rob Polizzo and Amanda Meyer.