Near Sweep for Huntington in
Hammon Contest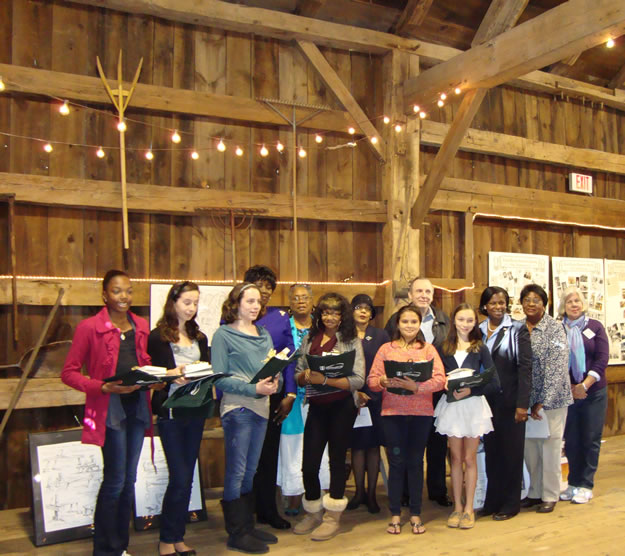 Jupiter Hammon was America's first published African-American poet. He was born in Lloyd Harbor in 1711 and is thought to have passed away in 1806, but even today his life and work is still cherished, so great was his contribution to his community and country.
This year's Jupiter Hammon essay and poetry contest sponsored by the Town of Huntington's African American Historic Designation Council celebrated the 300th anniversary of the poet's birth. It drew entries from a cross section of middle school and high school students.
Huntington School District students scored a near sweep of the six contest awards, which were presented at the Lloyd Harbor Historical Society's colonial fall festival.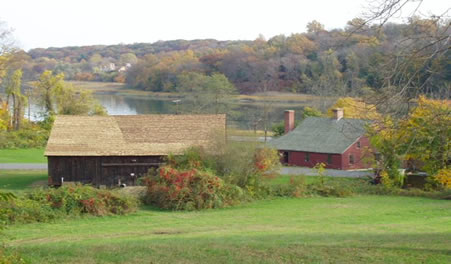 Four of the prizewinners are seventh grade members of the J. Taylor Finley Yorkers club. Huntington High School's Chanelle Brown and Finley's Cloe Stevens were honored for their exceptional essays. Finley students Katherine Danziger, Anjali Kapur and Alexandra Smith earned awards for their touching poetry.
The honorees were given history books with primary sources on Henry Floyd and $100 checks for their exceptional entries. Esmeralda Tello, a Finley social studies teacher and the Yorkers club faculty advisor said she was pleased "to see our students recognized for their dedication, commitment and passion in researching and writing historical essays and reflective poems that honored a historical figure."  
Joseph Leavy, Huntington School District chairman of humanities praised Ms. Tello as "a highly respected teacher with challenging standards and expectations for all of her students and the ability to differentiate such student products as in this situation where students with strong abilities in poetic expression demonstrated their knowledge and interest in the life of this famous African-American Huntingtonian from several centuries ago."
The colonial fall festival featured games and crafts for children, house tours, craft vendors, an archaeology display and a colonial concert by Linda Russell.
The essay and poetry contest was sponsored by the African American Historic Designation Council, Lloyd Harbor Historical Society, Evergreen Missionary Baptist Church, Gershow Recycling Corp., Town Historian Robert Hughes and the NAACP's Huntington branch.