Open House Sessions Underway at Huntington High School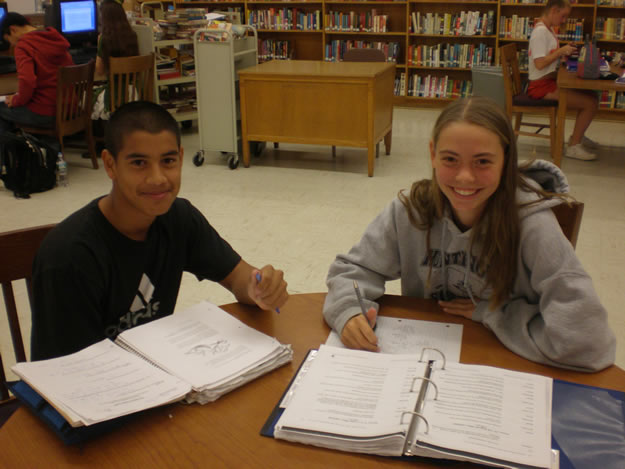 A series of open houses for the parents of K-8 students kicked-off this week at Huntington High School. Several dozen parents turned out for the one-hour visitation program, meeting with faculty members and students and learning more about the academic and co-curricular programs offered in the building.
The first of three open houses was aimed at the parents of seventh and eighth graders. The group met in the School Heritage Museum where parents were greeted by Superintendent James W. Polansky, Principal Carmela Leonardi and Assistant Principal Angelo Noce.
After introductions were made and pleasantries were exchanged the large group split into smaller units for a tour of the building. High school students, parents and administrators guided the groups around the facility, including stops in three different academic classrooms as well as the library and the cafeteria.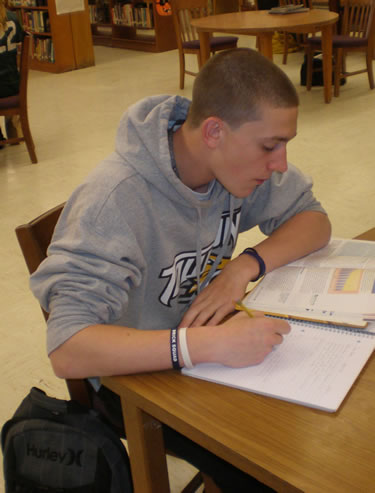 "The open house was a success," Principal Carmela Leonardi said. "The tours were set up so that the groups were in the hallway at passing time. Parents then came back for a Q and A session directed at the students. Our students were fabulous. They addressed every question in detail and talked about their experiences. Parents expressed their appreciation for the visit and their pleasant surprise at the open and safe environment they experienced while at the high school."
At one time or another as many as 75 parents were on the scene during the visitation period. Some seventh and eighth grade parents were not able to attend the open house, but will be able to join with parents of elementary school age parents on either of two dates later this month.
An informational flyer containing details about the visitation program was sent home to parents last month. Mr. Polansky sent seventh and eighth grade parents a ConnectEd call/e-mail the night before the open house to remind them of the event.
Parents of fifth and sixth grade parents are invited to the next visitation, which is scheduled for Wednesday, November 16. A visitation for K-4 parents is set for Wednesday, November 30. The open house sessions run from 10-11 a.m.
For more information contact Dr. Leonardi at cleonardi@hufsd.edu.