Huntington Teenagers Participate in Career Internships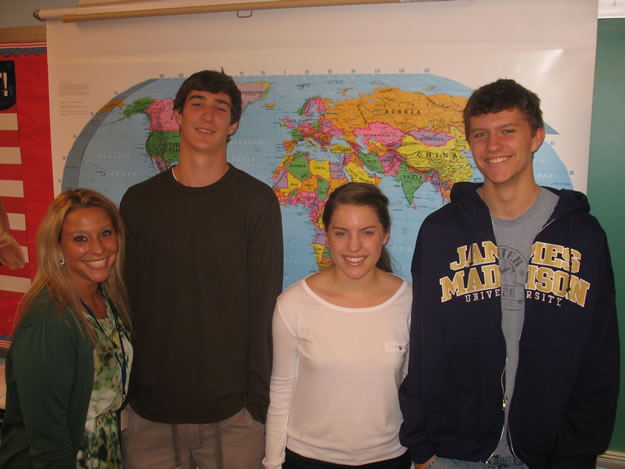 Two months into the school year, Huntington High School's career internship program is humming right along. More than 30 seniors are participating in internships with teachers and community professionals.
Seniors completing the year-long internship earn one academic unit of credit. Retired librarian Camille DeCanio and guidance counselor Bernadette Walsh coordinate the program.
"The career internship program has been very productive this year and is off to a great start," said Camille Tedeschi, one of 20 mentor teachers working with students.
This year's participating seniors include Natalie Acton, Samantha Bindrim, Holly Blakley, Chloe Blog, John Bosco, Haley Brown, Philip Cadorette, Christian Caronia, Naima D'Ennery, Holly Flores, Kelsey Getz, Jackie Herrington, PJ Hofsiss, Sharif Jarvis, Ismane Jean- Baptiste, Jillian Kocis, Esti Lodge, Maggie Lombardo, Justin LoScalzo, Samantha Luksik-Anderson, Mallory Martilla, John McCarthy, Dolores McComb, Samar Nadi, James Neary, Karen Parada, Danielle Schantz, Shanice Sterling, Joe Straub, Mike Sullivan and Jake Wohl.
Those associated with the program say it continues to be so successful because of the willingness of faculty members and community professionals to entertain internship requests made by the Huntington teenagers.
"The internship program affords students the opportunity to work in a real world setting with a professional supporting and supervising their activities," Ms. DeCanio said. "I really enjoy working with the students and their mentors in and out of the district setting."
Mentors in the district include teachers from Woodhull Intermediate School, J. Taylor Finley Middle School and the high school. Several high school teachers have agreed to take on multiple interns. There have even been a handful of cases where three students interned with the same teacher in a single year.
The mentors provide opportunities for the teenagers by establishing strong relationships that foster leadership, citizenship, responsibility and service. The idea of pursuing an internship probably doesn't cross the minds of most high school students', which is an excellent reason to pursue one, the coordinators said.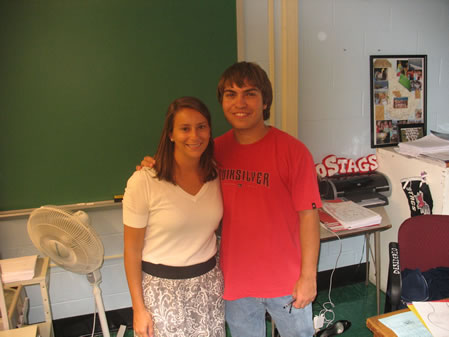 "The internship program is giving me the opportunity to better understand all of the time and effort that is needed to plan and teach lessons effectively on a daily basis," said Mr. LoScalzo, an intern in a Global History 10 Honors course. "I am excited and preparing for when I will be able to independently go through this process."
Experts say that work experience with a respected professional or organization, especially if it's related to a field a senior might pursue in college, can strengthen a teenager's college applications. "It's a great way to stand out from the crowd," Ms. Tedeschi said
Many students who have participated in the program say an internship offers the opportunity to explore career fields before committing to a major or academic program and to strengthen their respective skills and abilities.
For seniors who have a clear view of the career path they plan to pursue, an internship can enhance employment opportunities in their chosen field by building confidence, providing networking experiences and bridging the resume gap between objectives and realities.
Teachers participating as mentors in the program this year include Judy Pazienza, Melissa Jasinski, Diane Grassi, Kelly Krycinski, Ed Florea, Craig McKee, Rosanne Brienza, Lori Kenny, Kelly Quintero, Anna Fabela, Erik Bruckbauer, Stephen Henry, Marie Riccoboni, Camille Tedeschi, Aimee Antorino, Lauren Desiderio, Victoria Lombardi, Suzi Biagi, Alan Kuver, Mercedes Pena, Jason Suarez, Helen Guarino, Deborah Beck and Fred Bisogno.
"I currently have three interns who are working hard and make my days a lot of fun," Ms. Tedeschi said. "My interns will have a bright future as an educator if they choose that path because they have great personalities and work well with the students."