Crew Fundraiser at Tropical Smoothie a Success
It's not easy to keep an elite athletic program near the top of the pack year-after-year, but Huntington High School's crew team has managed to pull it off. The Blue Devils have produced some awfully good rowers and this year's squad has every intention of keeping up the tradition.
To stay among the "cream of the crop" takes talent, hard work and training, solid coaching, the support of the school district and some extra bucks to cover costs that fall outside regular budget appropriations.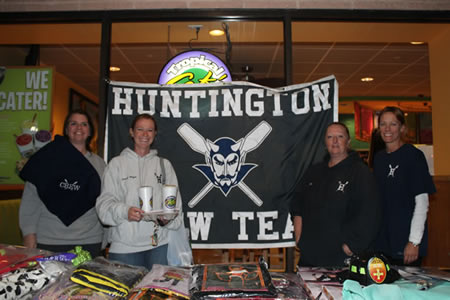 The Huntington crew team recently held one of its periodic fundraisers at Tropical Smoothie Café on Wall Street in Huntington village. Program supporters who used a special coupon while ordering between 3-8 p.m. on the special day generated a donation to the team.
Tropical Smoothie Café pledged 20 percent of all sales from those using the coupon. Crew parents also set up tables outside the café and sold various apparel and other items.
While final figures are still being calculated, organizers said the event was successful. A steady stream of Huntington families and young people made their way to the café. They were still coming even after 8 p.m. when the fundraiser was supposed to end.
Funds from the event have been earmarked for needed boat parts and general upgrades to the Blue Devils' equipment. Huntington crew coaches are determined to keep the team among the best in the eastern United States.