Finello One of Huntington's Longest Serving Superintendents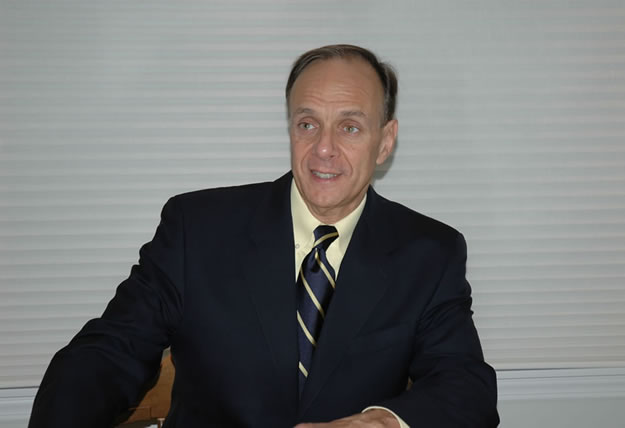 When he completes the current school year, Huntington School District Superintendent John J. Finello will have been in the top post for ten years making him one of the longest serving district executives in the past hundred years.
Robert K. Toaz was the district's first superintendent, simultaneously working as a principal for many years. Mr. Toaz's 27 years (1906-1933) at the helm makes him Huntington's longest serving superintendent ever.
The steadily expanding student population and growth of the district resulted in Mr. Toaz giving up duties as Huntington High School principal in 1930 when Robert L. Simpson was appointed to that position. Mr. Simpson stayed as high school principal through June 1950.
When Mr. Toaz retired in 1933, Mr. Simpson added interim superintendent responsibilities to his portfolio for a short time until Raymond C. Burdick came on board. Mr. Burdick remained in the post until 1946, making him the second longest serving superintendent in district history.
J. Allan Mathews, a longtime district elementary school principal became interim superintendent for several months in 1946 when Mr. Burdick left. Lyle R. Morris was at the helm from 1946 to 1949. Carl V. Warren served as superintendent from 1949 to 1957, a period that saw the district construct Washington, Flower Hill and Southdown elementary schools and begin construction of a new high school.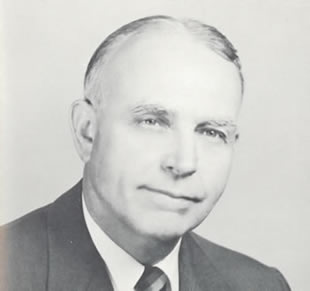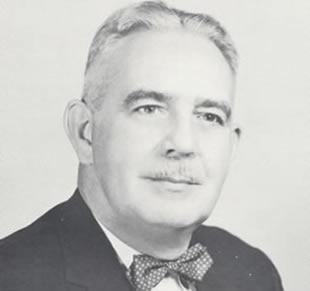 Longtime district administrator J. Taylor Finley took over from Mr. Warren 1957 and served for six years, retiring at the end of the 1963 school year. He oversaw the opening of the new high school, renovation of the old high school on Main Street for use as R.L. Simpson Junior High School and the erection of Jefferson Elementary School on Oakwood Road.
Mr. Finley was followed by Charles C. St. Clair, who served from 1963-1967, a period that saw the closure of Roosevelt Elementary School and the opening of Nathaniel Woodhull Elementary School.
Christopher R. Vagts was in the top post from 1967-1969, a time marked by a divisive teacher's strike. Despite a five year contract, Mr. Vagts stepped down after a short stint, but remained for many years in various other central administration positions.
William F. Keough became superintendent in 1969, remaining until 1972. He was later held hostage with other Americans when militants stormed the U.S. Embassy in Iran during that country's 1979 Islamic revolution.
Assistant Superintendent William J. McCarthy took over for Mr. Keough on an interim basis for the 1972/73 school year. Charles W. Rutiger was hired as superintendent in 1973 and stayed until 1984, the third longest stretch ever. During this 11-year period many district schools were closed with controversy erupting each time one was shuttered.
When Dr. Rutiger left, Mr. McCarthy took over again, this time on a permanent basis. He stayed for a three-year stretch, retiring from the district in 1987. He was replaced by Richard B. Stock, who returned to Long Island from Ann Arbor, Michigan. Dr. Stock was a popular figure with faculty and staff members during his six year administration.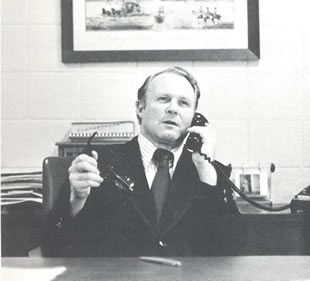 When Dr. Stock retired in 1993, the district turned to Dr. Judith Pastel. She stayed for three years, leaving for Ithaca after the school year ended in June 1996. David Nydick was the district's interim superintendent in 1996/97. Kevin Colpoys followed when he came aboard from Sullivan County BOCES. He served as Huntington's superintendent from July1997 to the spring of 2000.
Upon Mr. Colpoys' departure, the district brought in James Brucia on an interim basis for the 2000/01 school year. Dr. Brucia was followed by Mr. Finello, who assumed office in July 2001.
Mr. Finello has had a lifetime association with the district. Beginning as a kindergarten student and continuing as a member of Huntington's Class of 1968, the current superintendent began teaching here in September 1972 and has steadily moved up the ranks as a coordinator, assistant principal, assistant superintendent and finally as superintendent for the past decade.