Narine and West Win
Loebell Scholarships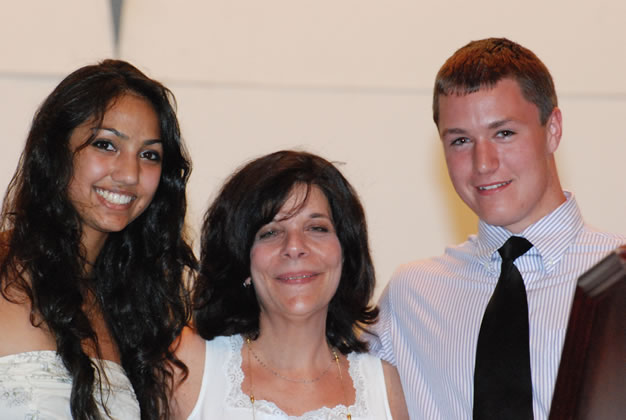 Tara Narine and Joe West are this year's recipients of the James Loebell Scholarship, named for a former assistant principal of Huntington High School. The two teenagers are members of Huntington's Class of 2011. Each honoree received a $1,000 stipend.
Ms. Narine is headed to SUNY New Paltz as a math major. Mr. West is set to attend a partnership program between Rochester Institute of Technology and Monroe Community College. He plans to major in mechanical engineering.
During her senior year, Ms. Narine interned with high school science teacher Lori Kenny, working very closely with the faculty member and deepening the teenager's interest in teaching. She has been actively involved in Girl Scouts from kindergarten through her senior year and earned the coveted Gold Award this year.
Ms. Narine played on the Blue Devil varsity soccer team and was a member of the Nathan Hale chapter of the National Honor Society as well as the art honor society.
Mr. West was an all-league swimmer for the Blue Devils and won a second place medal in the state rowing championships with the Huntington crew team. He earned an Eagle Scout Award, culminating his long involvement in Boy Scouts.