Huntington School Briefs
Five parents of graduating Huntington High School seniors decided to give their daughters a special send-off by painting "The Rock" with their child's name, college and college logo in the respective school's colors.
The parents included (from left in photo) Terri Ehrman, CJ Coleman, Sara Badamalenti, Lisa (O'Bryan) Brigandi and Linda Drace. The group gathered during the early evening hours at the school and went right to work with a variety of paints and colors.
Sarah Ehrman is headed to Stony Brook University on a lacrosse scholarship. Alyson Coleman will attend SUNY Geneseo in the fall. Cristina Badalamenti will be studying at Sacred Heart University. Courtney O'Bryan will pursue an undergraduate degree at Penn State University. Chloe Drace is headed to the University of North Carolina at Wilmington.
Finley PTA Exec Board Announced
The J. Taylor Finley Middle School PTA executive board is ready for action. Alice Marie Rorke (president), Mary Ann DeSimone (vice president), Lorraine Moya (vice president), Debbie Knowles (treasurer), Christina Plant (recording secretary), Laura Mills (corresponding secretary), Diane Gallagher (historian) and PTA Council Delegates Terry Ehrman and Lisa Rasco will provide the Finley PTA with leadership throughout the 2011/12 school year.
Trustees Approve Bid Awards
Huntington School Board members have approved a variety of buildings and grounds department related bid awards.
Tilden Car Care won the vehicle repair bid with a labor rate of $40 and a 10 percent discount on parts. Nu-Vision Technologies was awarded the telephone maintenance bid with an annual cost of $5,990. R&T Electronic won the electrical services bid with an average labor rate of $111.50.
Bids for lumber supplies were awarded to Riverhead Building Supply, Nassau-Suffolk Lumber and East Islip Lumber. Tri-Turf, Inc. earned the bid for athletic field maintenance at a cost of $15,645.
Bug Fighters Etc. Inc was awarded the bid for integrated pest management at a cost of $10,488. Bids for custodial supplies were awarded to Knight Marketing, Janvey and Sons, Emerald Island, Bergo Janitorial and Essential Maintenance.
Chloe Drace Headed South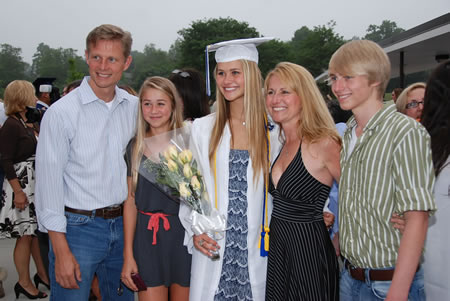 Chloe Drace, a member of Huntington High School's Class of 2011 is headed to the University of North Carolina at Wilmington. She plans to study nursing.
Ms. Drace earned a reputation as a focused and hard working student. She especially enjoyed AP Biology, math and fashion program classes. The teenager engaged in extensive volunteer experiences at Huntington Hospital, which cemented her interested in a nursing career.
A member of the Nathan Hale chapter of the National Honor Society as well as the English honor society, Ms. Drace was an active member of the Grandfriends club. She also played on the Blue Devils' varsity soccer team.
Giammarino Wins Provenzano Scholarship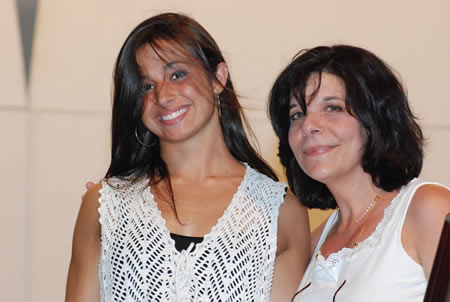 Alexa Giammarino, president of Huntington High School's Class of 2011, won the $1,000 Carmela Santorsola Provenzano Memorial Scholarship. The teenager earned the award on the strength of her academic achievement and service to the school community.
Ms. Giammarino is known to fully embrace her work, giving 100 percent to whatever she happens to take on at any given time. She plans to study biology at Loyola University Maryland, after earlier considering Northeastern University and New York University. A member of five separate honor societies, she was the senior captain of the Highsteppers, Huntington High School's competitive dance team.
The Provenzano Scholarship honors a woman who blazed a trail for education in her family. In Ms. Giammarino, the selection committee found a worthy recipient. "I am going to be the first one in my family to go on to college," the teenager said.
Flower Hill PTA Exec Board
The 2011/12 Flower Hill PTA executive board will include co-Presidents Susan Lyons and Tracy Tucker, co-Vice-Presidents Lauren Meagher and Amy Girimonti, Treasurer Jean Pillion, Corresponding Secretary Amy Fives and Recording Secretary Krista McDonald.
The slate includes three historians with Shaki Coulter, Gail Lennon and Deidre Severine filling those posts. Dana Forte and Erin Sclafani are Flower Hill's PTA Council delegates.