Brown Earns All-League Honors,
Leads Blue Devils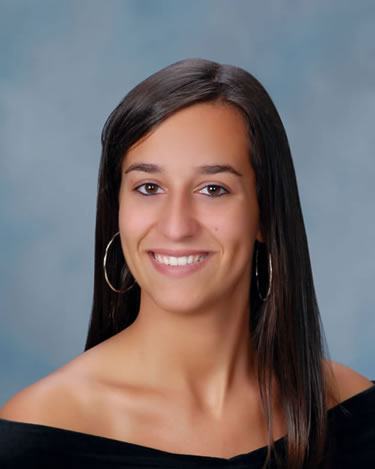 At first glance it might seem like the Huntington High School girls' volleyball team had a terrible season. That's not really the case. The Blue Devils' 2-13 record was obviously not post-season qualifying, but the squad was much more competitive than it has been in recent years and players' skills were noticeably sharper.
Huntington was coached by Caroline Reilly and captained by seniors Natalie Acton (libero), Haley Brown (outside hitter) and Laurelle Byrne-Cody (setter). The captains and junior Maia Cadle-Hinton were the top players on the team.
"When the team was up and ready, we could compete with any other team in the league," Reilly said. The Blue Devils faced a very competitive schedule, but kept their collective heads up. The coach said that for the first time every player had solid skills "so there were no benchwarmers. Players were interchangeable."
Brown won All-League honors and Byrne-Cody and Acton were named to the Academic All-County team. Huntington also had a solid group of underclassmen on the squad, which bodes well for the future.
Brown, who is headed to Alfred State College in the fall to study nursing turned in a sensational season for the Blue Devils. "Haley's confidence great each game and she became the team leader in kills and hitting attempts." Brown picked up her All-League award at the recent Suffolk Girls' Volleyball Coaches Assn. annual dinner.
Acton was also splendid for Huntington. "Natalie can dig and pass as well as anyone in the league," Reilly said. "We needed her to start our offense." Byrne-Cody notched 160 assists "and would move all over the court," the coach said.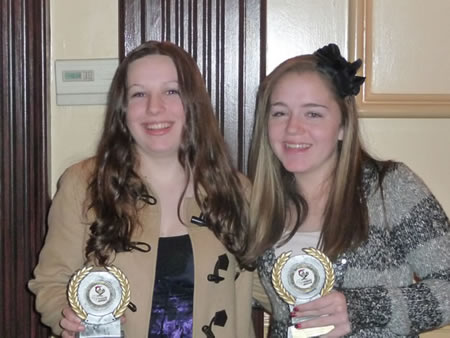 Cadle-Hinton, a middle hitter, also turned some heads with her fine play. "Maia could turn out to be our hardest hitter ever," Reilly said. The junior will return next fall along with middle hitter Heather Forster, seasoned setter Samantha Greenidge and talented players Cynthia Gowani, Raynisha Witherspoon and Marygrace Trousdell. "They are all very good players," Reilly said.
Huntington's girls' volleyball program has struggled in recent years and the Blue Devils were intent on turning a corner this fall. "We had to win a game," Reilly said. "Last year we didn't."
The Blue Devils won two matches, which marked a dramatic improvement over past results. "Most importantly, our skills were as good as every other team," Reilly said. We needed to learn how to become a team."
Acton led Huntington with 191 successful "serve receives" to get the team's offense rolling. Brown was tops in attacks (79) and kills (40) while Cadle-Hinton had the most blocks, with 30. Byrne-Cody's 160 assists were more than any other Blue Devil player.
Huntington will lose the team captains and fellow senior Lidia Aparicio to graduation. The six returning players will form a good nucleus for next fall.