Linda Kohan is a Special Elf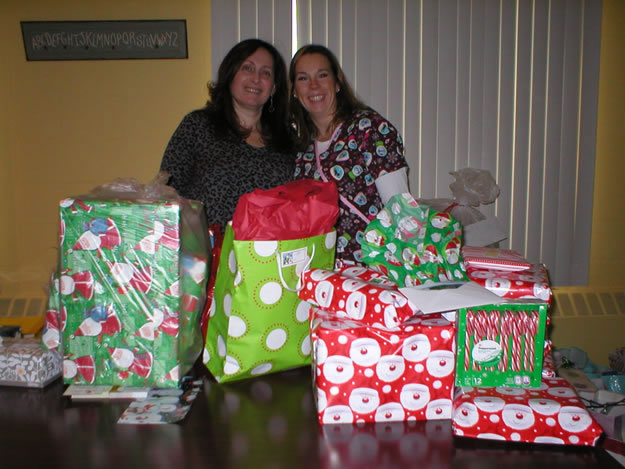 Everyone pursues their own individual holiday traditions that they hold dear, including Linda Kohan. The Huntington School District social worker takes her job seriously but she goes above and beyond what's expected of her.
Each year Mrs. Kohan spearheads the "adoption" of several dozen local families for the holidays. It's one of her traditions. This year there are 45 such families split between Washington and Southdown Schools that will enjoy a much happier season because of the tireless faculty member.
Mrs. Kohan said the families are adopted anonymously. She spent five days shopping for 200 people from the 45 families, acquiring more than 800 individual gift items. The social worker received support from faculty and staff members, school district families, the Junior Welfare League and the United Methodist Church and friends from outside the district.
"It's a lot of work but it's for such a good cause," Mrs. Kohan said. "There are many needy families in the community our schools serve and this is a way of making their holidays brighter."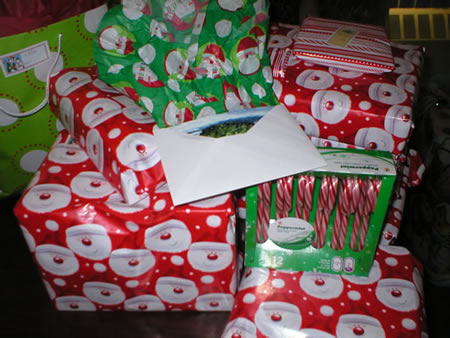 Mrs. Kohan organizes and wraps all of the gifts. Each year she receives help at Washington from school nurse Karen Martin. "Linda does such a wonderful job every year helping out some of our families that are really struggling financially," Washington Principal Marsha Neville said. "Karen pitches in and does great work, too. Because of them, so many Washington children will have a joy filled experience."
Mrs. Neville and her Southdown counterpart, Michelle Marino allow their offices to be temporarily turned into storage areas for the hundreds of gifts are wrapped and readied for distribution. "Without the support of Marsha and Shelly we wouldn't be able to accomplish our goal," Mrs. Kohan said.
"Linda is a special person," Mrs. Marino said. "She cares so much for the Huntington community and the young people who live and attend school here."